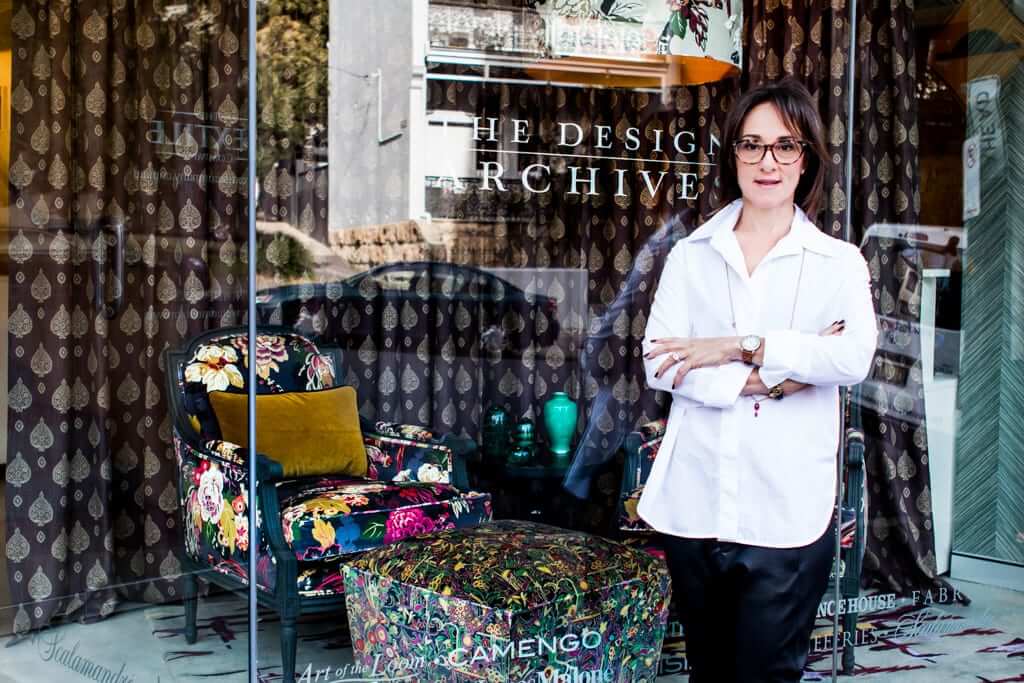 11 Sep

The Textile Company Window Installation

Recently, I had the honour to be asked to collaborate with The Textile Company, a top fabric and wallpaper distribution company both here in Australia and in New Zealand.

I had the absolute pleasure of working to create a window display for their Rushcutters Bay showroom, using the fabrics from The Design Archives, which is a new range being represented by The Textile Company- and absolutely gorgeous, I might add.
What was exciting about this project was really having the creative freedom to create any type of space in the area provided, I had also never done a window display before, so it was an enjoyable, adventurous and fun learning experience. I was very pleased with how it all came together.
For the window display, I wanted to showcase as many fabrics from the collection as possible, still making sure that they all came together harmoniously. I decided upon a sitting area, to ensure that I could put together some soft furnishings, really showing off the fabrics that I had selected for this installation.
I joined forces with some fabulous and generous sponsors for items such as the upholstered chairs, the pendant lighting, side table, the ottoman and the gorgeous rug. *I have listed the sponsors in full at the end of this post.
With creative freedom, a minimal budget and a new experience, a new found creativity was unlocked and I really got to have fun with it. I used strong patterns, textures and of course colour to celebrate the aesthetic of the fabric range. It was a great opportunity to mix cotton linen with velvet in plains and pattern. I really wanted to attract the attention of passers by as well as the traffic that drives past and I believe that this window display does just that.
I wanted to give the installation what it deserved- the demand for attention. I am often drawn to purple and green, so these bold, bright and beautiful fabrics feature these rich colours and they came together beautifully. The styling also ended up to be quite eclectic, combining classical chairs, with a contemporary coffee table, and quite a modern rug.
Whilst there were some challenges, including the space I had to work with itself being small and asymmetrical, it was a thoroughly enjoyable and rewarding experience. It was great to collaborate with such a well-respected fabric and wallpaper supplier and I hope to have more similar opportunities to work on again in future.
The Details:
The finished display
---
The list of sponsors:
I would like to thank the list of generous sponsors below for helping to make this window display come to life.
---