Building on its European inspired architecture, this family home was transformed inside and out.
An indoor/outdoor room extended the boundaries of the home and featured a fireplace, underfloor heating and an exquisite ceiling with timber beams sourced from an old bridge.
With an eclectic, vibrant collection of paintings and objet d'art to house, a textured, neutral palette was selected.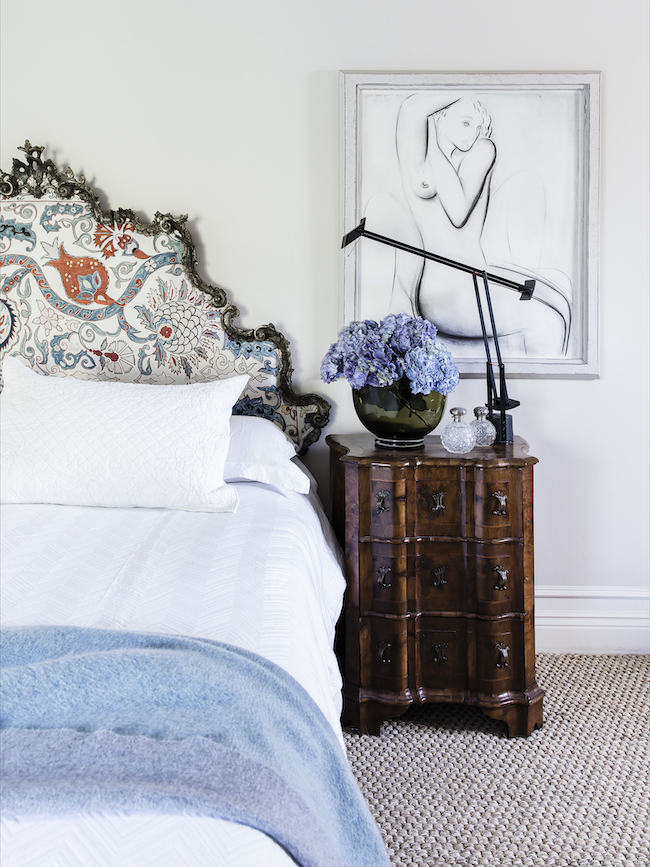 Much consideration and effort was put into finding the perfect fittings to complement the home and it was finished off in the finest style, with a bespoke hand carved French oak door.