We offer a bespoke design service where our clients are the most integral part of the journey.
Embedded in our ethos is a timeless aesthetic, with an emphasis on comfort, attention to detail, craftsmanship, luxury and soul, a curated aesthetic that evokes an emotional response.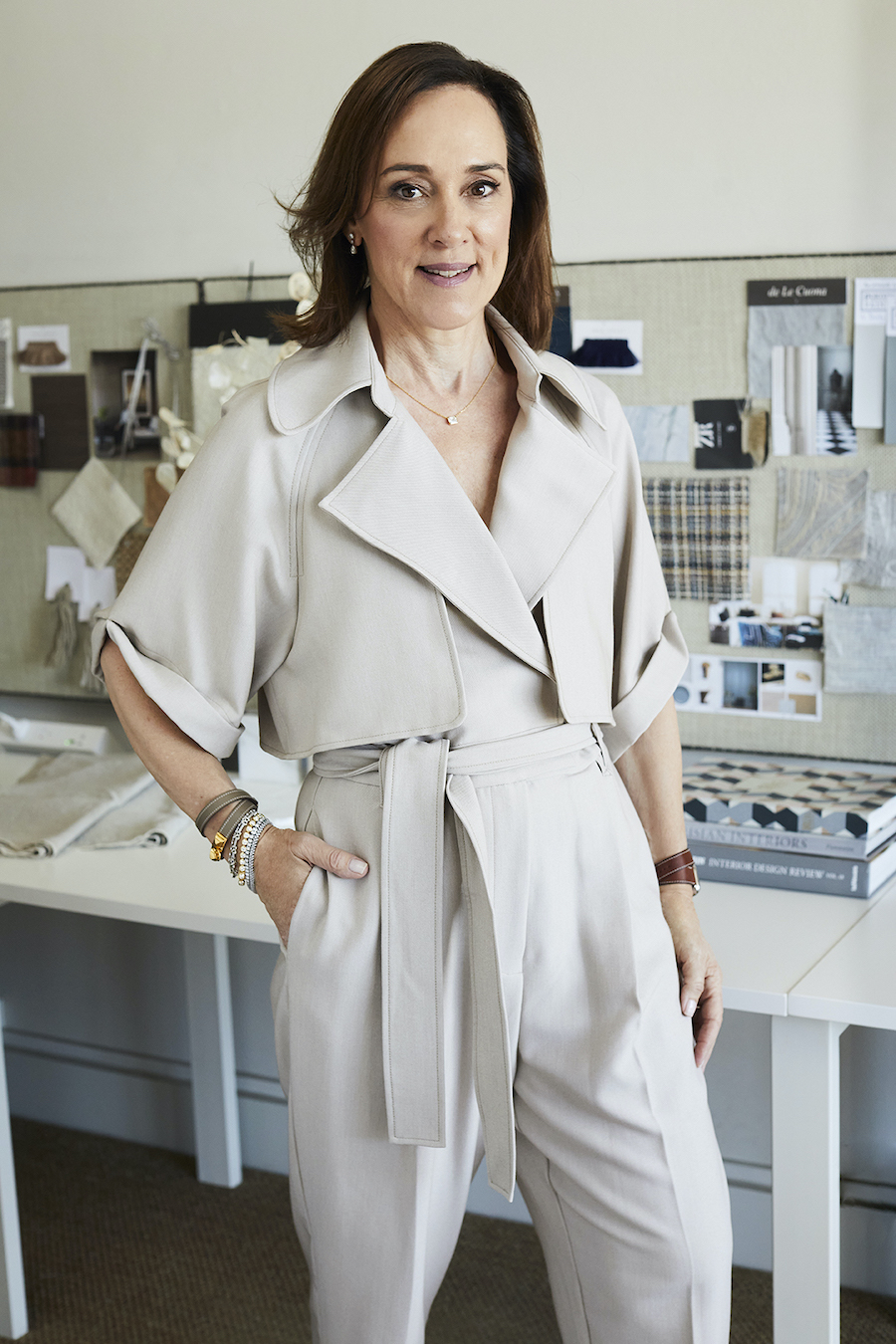 Marylou Sobel
Director/Principal designer
Marylou Sobel, one of Australia's premier interior designers, is known for the exceptional service and the unique, one-of-a-kind interiors she creates for prominent clients around the country.
Marylou, an award-winning full-service designer, provides everything from space planning to project management. She customises and personalises her designs to fit each client's lifestyle, saving them time, money and stress in the process.
Clients use words like "fantastic," "outstanding," "incredible style and taste," "extremely talented," and "a pleasure to work with" to describe her. She has even designed multiple homes for some of her clients, and often works with different generations of the same family.
She is a past winner of the "Top 50 Rooms" honours by Australian House & Garden magazine, and other design awards, and her work has been featured in several publications, including the book "Interior Design Review" by Andrew Martin.
Marylou Sobel Interior Design collaborates with homeowners across Australia, designing their new homes as well as refurbishing their existing ones. MSID's passion is residential interior design, but Marylou has always had a personal aspiration to be presented with the opportunity to design a boutique hotel. The firm collaborates with some of the nation's leading furniture and cabinet makers, painters, flooring specialists, architects, landscape architects, builders, artisans and other professionals.
Marylou's experience growing up and working in South Africa, her extensive travels and her participation in worldwide industry trade shows have provided her with a unique understanding of and appreciation for the latest international design trends.
Her clients benefit from the project management, communication, organisation and other important skills she gained during her highly successful earlier career working for one of the world's leading architecture and design firms. Over the years Marylou has refined, developed and perfected her own unique management and communication style/processes, and she is now mentoring a new generation of designers with, herself.
"I'm passionate about seeing things come together from concept to creation," says Marylou, who has more than 35 years of design experience "And I'm passionate about seeing people happy and exceeding their expectations at the end of the process."
Stephanie Nadel
What makes Stephanie Nadel's success story so remarkable is that she has come so far, so fast.
Stephanie, the Associate Interior Architect at Marylou Sobel Interior Design, has gained more experience, and handled more responsibilities in the past ten years than many other design professionals take on in their careers.
Stephanie, a multi-talented full service professional, carried out a wide variety of commercial and residential design tasks while she was based in London. She worked for three prominent interior design firms, as well as on her own, and served clients around the world.
In the process, she helped complete within 12 weeks the design and installation of a penthouse suite on The World, the luxury residential yacht that circumnavigates the globe. Prior to this Stephanie lead the full refurbishment of a lavish, Grade II listed, five bedroom home in the Hampstead Garden suburbs in London.
During her five years in London, she worked with Gensler, the world's largest collaborative design, planning and consulting firm; MoreySmith, a leading design and architecture studio, and Fiona Barratt Interiors, an award-winning luxury design firm.
Assisting with projects for those firms, launching her own residential practice, and interacting with vendors worldwide provided her with project management, creative problem solving, sourcing, technical and other skills that benefit her clients today.
Stephanie earned her Bachelor of Interior Architecture degree at the University of New South Wales.
While she is adept in several aspects of design, she's particularly interested in the challenge of refurbishing existing spaces. "I enjoy the problem solving that's involved with existing buildings," she says. "Although it is always a privilege to design alongside a team to create new and innovative structures, I love creating meaningful design from older properties and taking inspiration from heritage details."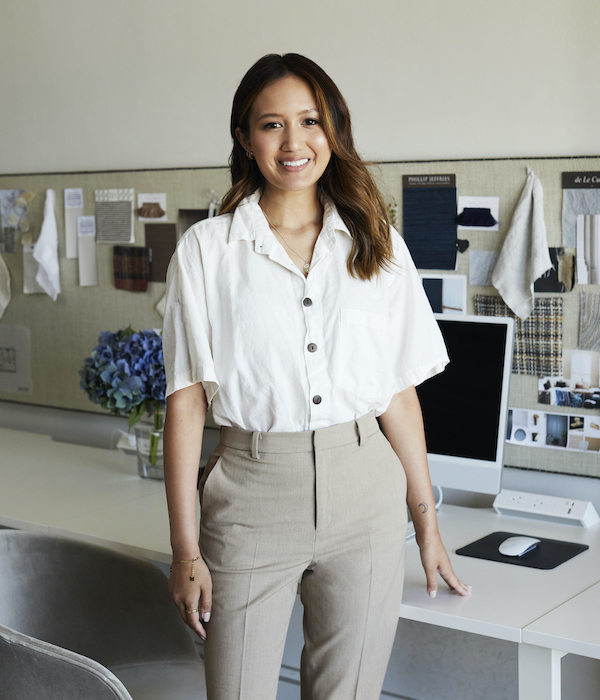 Blanka Jukanto
Blanka earned her Bachelor of Interior Architecture with Honours in 2020 at the University of New South Wales. She believes "it's amazing how we designers have the privilege to collaborate and influence how our clients use their spaces and ultimately have an impact on the world". Blanka has had the opportunity to explore her skill set overseas in one of Indonesia's leading Architectural firms, D-Associates and was involved in the tender for The National Monument of Indonesia amongst other projects. She brings to her role at MSID experience working as a graphic designer with international clients in Asia Pacific and Europe.