Warmth, comfort and vibrancy was breathed into this modern home on the shores of Rosebay. An inviting outdoor space, designed to complement an amazing 'living' wall, was created using clean lines and natural fibres and materials, and splashes of colour and pattern.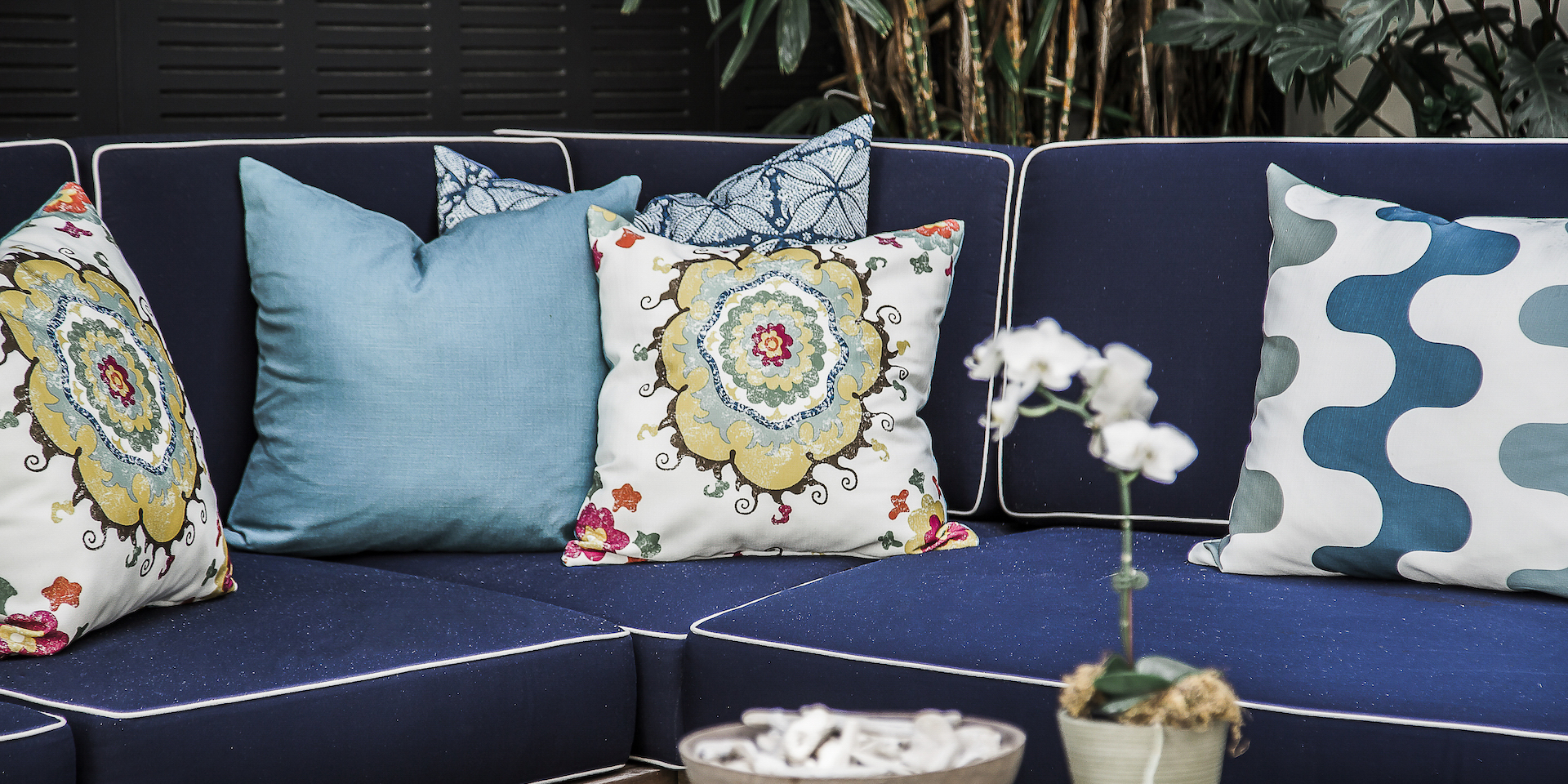 Inside, the living areas were likewise transformed with a palette chosen to reflect the sea and draw in the exquisite view.
Finally, the bedroom! Soft blue and grey tones, fabulous furnishings and organic materials were used to match (and show off) the magnificent outlook and create a spectacular haven that you would never want to leave.
If you would like to hear what our client had to say about working with us on this project, click here.