17 Sep

Beautiful Textiles Part 2:
Australia's Exclusive Stockists
Last fortnight I had the pleasure of sharing with you, an interview with David Klaristenfeld, Vice President of Fabricut Inc. – a textile company producing some of the most sumptuous, beautiful fabric designs in the industry. Within Australia, we are lucky enough to have access to Fabricut Inc.'s five brands between their exclusive stockists, South Pacific Fabrics who sell S. Harris, Stroheim and Vervain, and The Textile Company who supply Fabricut and Trend.
I regularly enjoy working with these Australian companies to provide my clients with the best range of textiles for their homes and offices – so I have also spoken with them about the special qualities of Fabricut Inc. textiles.
I hope you enjoy the interviews below, with Simon from South Pacific Fabrics and David from The Textile Company.
Wide Range of Unique Textile Brands
One of the most spectacular things about Fabricut Inc. is the wide range of unique textiles they offer between their 5 brands.
Simon from South Pacific Fabrics said that Fabricut Inc. have a "huge variety of fabrics all sampled in user friendly sample books and all backed up by a huge stock holding. From prints to plains, woven's, velvets, sheers, silks, outdoor fabrics for both soft furnishings and upholstery, Fabricut and Trend have it all!"
He also said, they "open your eyes to possibilities you may not know existed with weaves, patterns and textures, editing it to ensure that it doesn't look cookie cutter or ordered from a catalogue and forced. These are products destined for the most beautiful homes in the world."
Peter from The Textile Company said "our goal is to offer our trade customers some of the best the world has to offer in decorative fabric and wallcovering brands. For us it is not about how many brands but more about the quality of the companies and brands we represent in terms of great product, service and of course great branding. We have exclusive distribution rights for some of the best the world has to offer."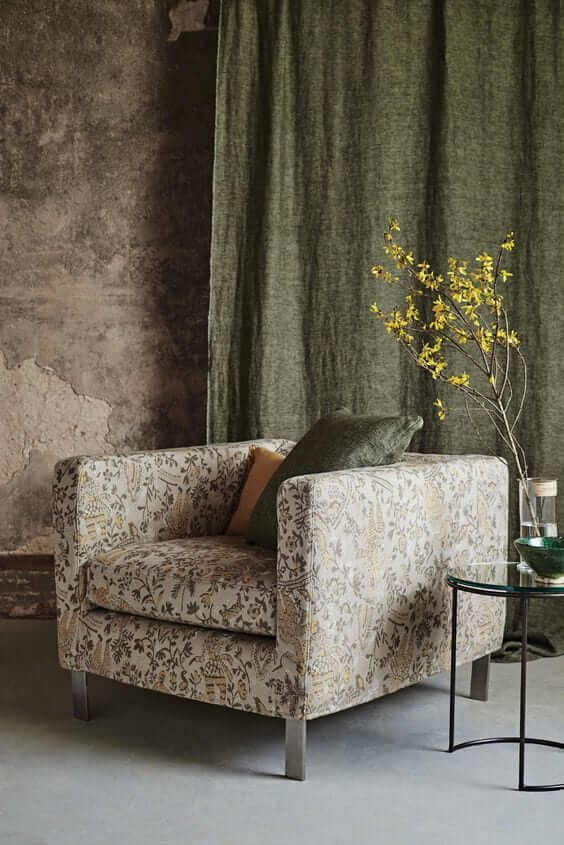 Stroheim by Fabricut
Special Quality Fabrics Destined for The Most Beautiful Homes
In addition to the range, Fabricut Inc. and their stockists also pride themselves on the beautiful quality of all their fabrics.
"All Fabricut and Trend fabrics are selected and designed by their large in-house design team and pass stringent quality control testing to ensure high performance," says Peter.
"Designers can also take comfort in the fact that they will receive great service and back up from The Textile Company as we highly value the great relationships we have with our customers all over Australia."
Simon also added that "your designer and decorator can completely tailor the brief to a client, cherry picking from the best of the best in the world to bring to life a scheme that is totally bespoke."
Differences Between the Brands
As the exclusive stockist of Trend and Fabricut, Peter from The Textile Company says, "Trend was established by Fabricut Inc. as a mid-priced brand that sits under Fabricut and appeals to the middle market with nice upholstery and drapery collections while Fabricut is directed to the upper middle market and better end decorative market. While Trend has done a great job in this regard they have also released amazing licenced collections from Jaclyn Smith and Vern Yip that all our designers love so we have the best of all worlds with Trend!"
Meanwhile, South Pacific Fabrics exclusively stock the other three. "We find between Stroheim, Vervain and S.Harris that we can bring all their individual characters together to create unique and beautiful spaces, while keeping the Hamptons aesthetic that clients are often requesting," says Simon.
"Hamptons has a typically coastal American feel – in the colour palette, and textures. It can encompass natural linens and neutrals in the casual living areas through to refined jewel tones found in sumptuous velvets which are suited to the more formal spaces and rooms."
"Vervain is old school. It takes luxurious quality and unites it with expressions of romance, beauty and vibrancy. These are classically styled fabrics. S.Harris is younger, bolder, fun. Concentrating on high-end contemporary, S.Harris is known for designer fabrics offering the most exclusive patterns using innovative colours. Many of the fabric and wallpaper designs in S.Harris speak to creative people – graphic designers and those with a keen sense of pop culture. Stroheim straddles the best of both worlds. It remains traditional with its classic designs, yet they're continually refreshed to accommodate contemporary tastes."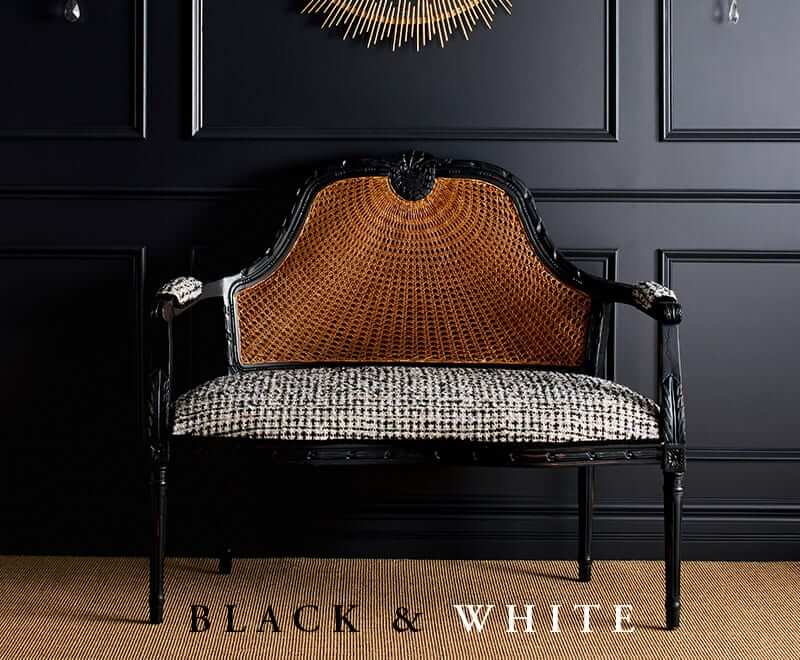 Stroheim
Summary
Peter said "in short, the huge variety of wonderful collections of fabrics, wallpaper and trim which provides our customers a guaranteed solution for almost any brief. Fabricut and Trend provide a great service with 90% of their range in stock and delivered to our customers in 7 days along with great sampling all presented in wonderful colour books and backed up by a 7-day cutting service. Fabricut and Trend also sell the highest qualities at very competitive prices. They are very supportive of their international partners with great marketing back up and also visiting Australia every year to talk to and inspire our customers."
"As an Australian owned and run company we pride ourselves in providing our customers a great experience when they do business with us. We have experienced and knowledgeable staff working from our beautiful showrooms around Australia who assist our trade customers through the selection process and we also offer a great service and back up support."
---
A massive thanks to Peter from The Textile Company and Simon from South Pacific Fabrics for chatting with us for this blog.
---