Here is part two of my How to Design series, this time the focus is exclusively on bedroom interior design. If you're designing your own bedroom, a bedroom for your children or for guests, it should be a calm and relaxing space where you can feel comfortable relaxing at the end of the day, and feel good waking up the next morning.  
Whether you're renovating or starting from scratch, let me help guide you through the process of designing a bedroom, while achieving a cohesive high-end outcome.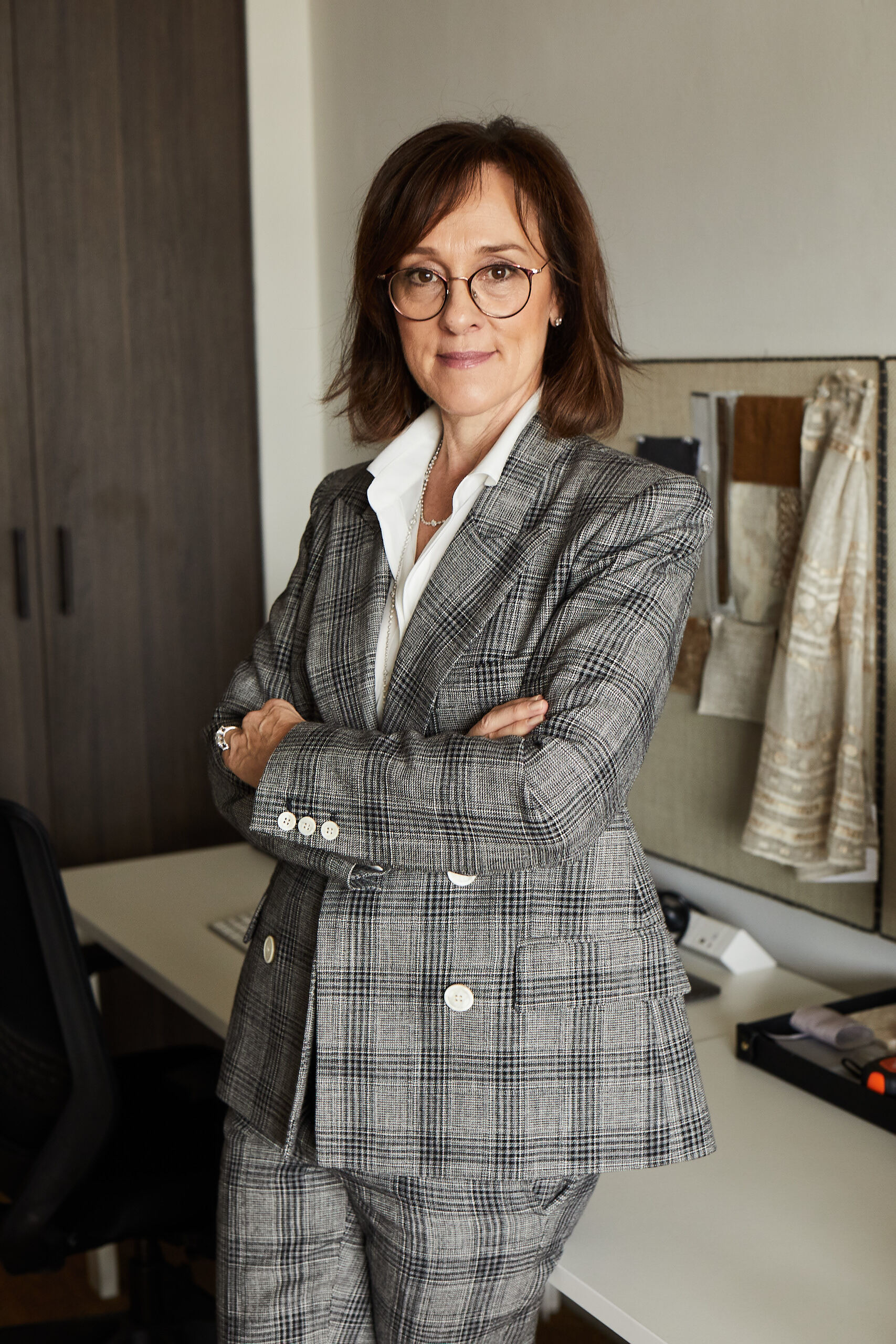 Bedroom Interior Design: Starting from Scratch
If you're building your own dream home, creating the perfect bedroom has many different layers to it. Your architect will plan and create the bedroom space, the ceiling height and the position of windows and doors will be determined with consideration to the overall design of the house, and included can be any additional features such as a walk-in robe, built-in cupboards, electrical points etc.
The architect is considering the aesthetic appeal of the home both inside and out when deciding where to place windows. As an interior designer, I am considering how to curate the internal space. You may find that changing the style/size of the window, maybe full length to the floor, would allow for more natural light in the bedroom, or that removing a potential window would provide a more suitable wall for the bed to be set against.
Our influence at this stage is still important, as we consider elements such as the placement of the bed, which will dictate more intricate details such as where to place power sockets or appropriate light fixtures or switches. Getting everything right the first time. 
Bedroom Interior Design: Renovator Recommendations 
If you're in the process of renovating your bedroom, the starting point is to understand how to make the most out of the space, what will work best and if there is potential for change. 
In older homes, the placement of power sockets can be impractical for what you wish to achieve, but if the space is undergoing extensive renovations it gives you the opportunity to correct any issues. For example, you have more leeway to chase electrics if you're renovating and have the opportunity to repair the damage afterwards. 
As with any bedroom, the starting point of the design is where to place the bed, and then work from there. When renovating, consider where all of the elements already are within the space – the door/s, window, any existing joinery or features such as a fireplace. What do you need to change to make the space work? 
Bedroom Interior Design: Cohesive Design
As an interior designer, nothing is designed in isolation. From the colour of the walls to the flooring, curtains and blinds, to the bedroom furniture and lighting, there are so many different elements to consider when designing a bedroom. 
Bedroom Colours
My personal preference is soft, calming colours in bedrooms. But such a personal space should reflect your own personality, and for some people colour or pattern is a very important part of this. Once you've carefully chosen your colour selection you can begin to incorporate this into elements such as the paint colours that you use, wallpaper, carpet, cushions or curtains. 
The Bed
Starting with the bed of course – I recommend to my clients a Sealey mattress or Sealey ensemble, and then we work from there. Sometimes both the bedhead and base will be upholstered (in a contemporary or new home), other times we may use a soft valance with pleats, which would work well in a more traditional style space. 
The bedhead has to connect to the style of the room and of the house, providing countless amount of fabric options, styles and shapes. Then to complete this centrepiece, I recommend white linen for bedding, with maybe a throw or blanket to add some colour or texture.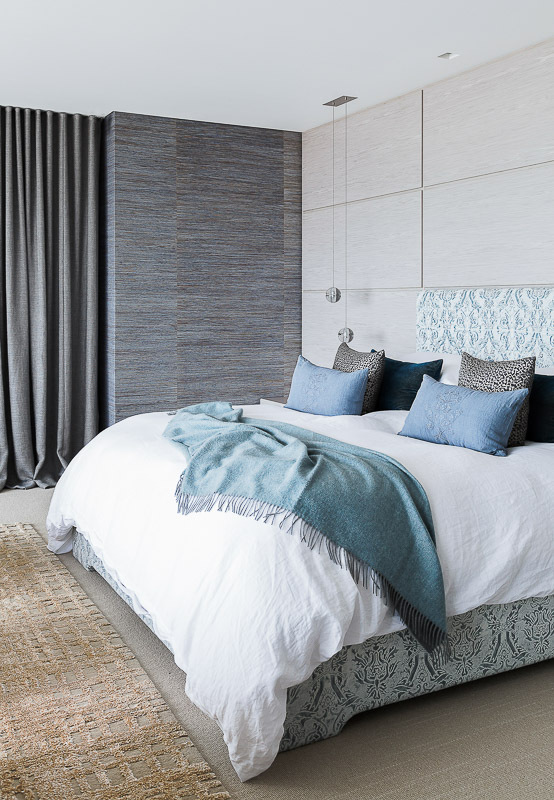 Bedroom Furniture
Although a bedroom is for sleeping in, there are other important elements to consider within the space – storage for clothes (built-in wardrobes, free-standing wardrobe, chest of drawers), seating (lounge, chair, whatever suits the space) as in a bedroom it's both attractive and practical, and bedside tables. 
Deciding on the bedside tables for your bedroom design can be a lot of fun. They can be built into the wall and 'floating' or standalone. They come in a variety of different shapes, sizes and finishes, from timber to marble. They don't necessarily have to match either, and this can create an interesting feel to your room. Work out how much space you have, and go from there. 
Bedroom Interior Design: The Details
As we drill down to the details, each individual element still needs to be carefully planned and considered to ensure a cohesive design outcome. Here are some interior designer tips.
Dressing Bedroom Windows
As these are your bedroom windows, you will want to consider not only how your windows look, but the privacy they provide as well as helping to block out sunlight (the same goes for doors in the bedroom).
Block-out blinds/curtains work particularly well for bedroom windows, especially when coupled with a sheer layer, whether a blind or curtain for privacy during the day and curtains to add a design element to the window while blocking the sun even further. (See 'A window of opportunity').
Bedroom Lighting
In the bedroom, there should be architectural lighting in the form of ceiling lighting, which has a practical purpose in the space (but could be on a dimmer switch). There is also other lighting to consider in the bedroom, such as ambient lighting or reading lights. A reading light next to the bed could be a pendant next to the bed, a wall light or a table lamp. Consider each of these smaller details within your overall bedroom design. 
Finishing Touches
For bedrooms that have a timber floor, I would always recommend a rug beneath the bed; this is much nicer to step onto each morning. Like a bed on a little island. If you're been renovating your bedroom in an older home and have a standalone air conditioning unit, to ensure a high-end finish this can be hidden/disguised by clever joinery. 
I hope today's blog has inspired you to begin designing your own perfect bedroom, whether it be for yourself, another member of your family or visiting guests. Look out for the next instalment in the series, Bathroom Interior Design.