28 Sep

Friday Favourites- lovely bedrooms

As an Interior Designer, I truly believe that everyone should have a space to start and end their day in that they absolutely love. It needs to be comfortable, inviting, romantic, luxurious- a private haven, away from the hustle and bustle of day to day life.

I love to design and create these spaces for my clients, bringing their desires to life in the form of a beautiful, comfortable bedroom. In this week's round of Friday Favourites, I wanted to curate a selection of some of my favourite lovely bedrooms that I have designed, as well as some other inspiring bedrooms that I really love. I hope you enjoy!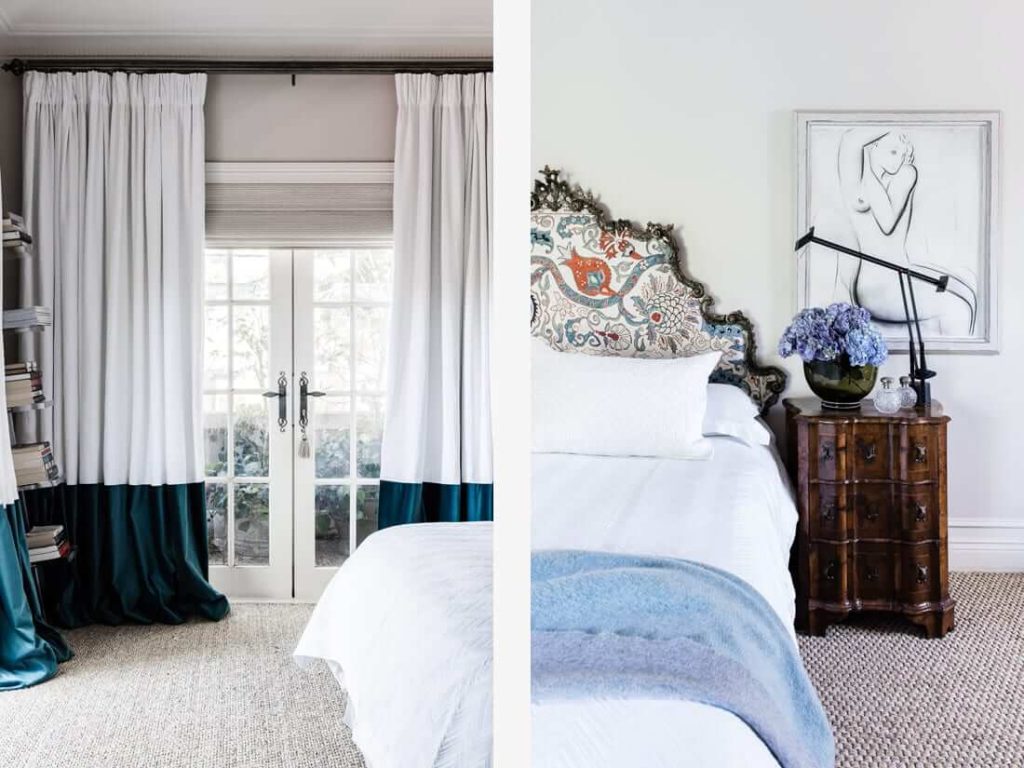 Designer Marylou Sobel Interior Design, Photographed by Maree Homer, styled by Kate Nixon
I combined soft, luxury fabrics with detailed furniture pieces to achieve a beautiful result for this master bedroom.
I just love the two-toned curtains, which I hung all the way up from a higher rod, close to the ceiling to give it a grand, spacious look.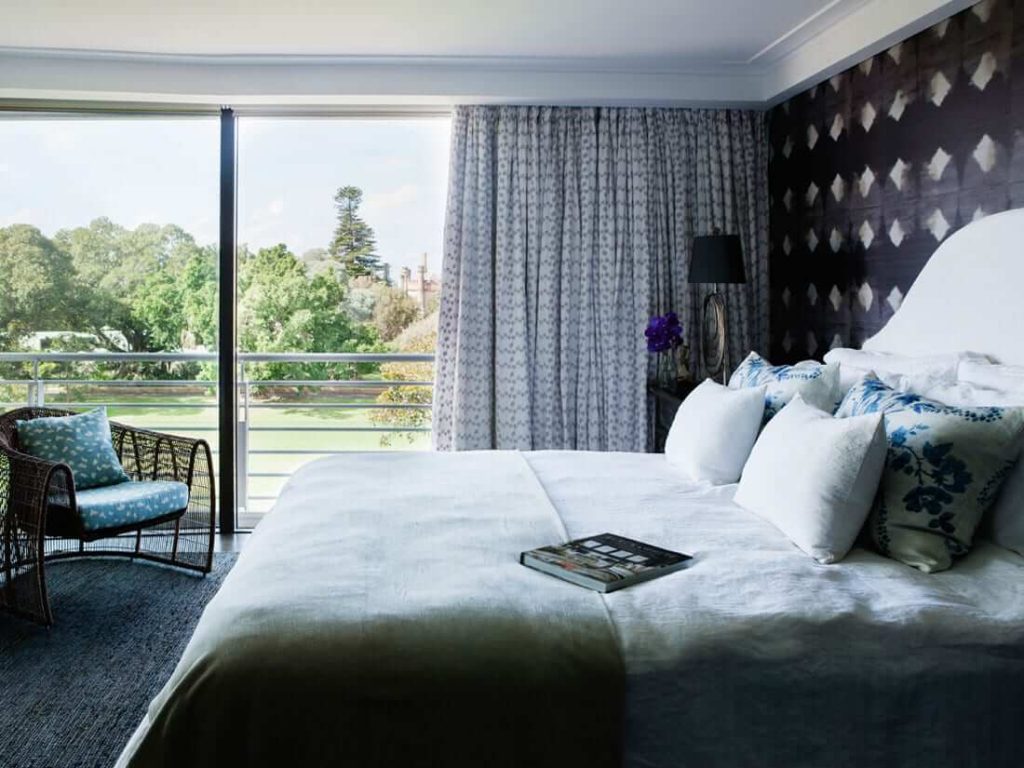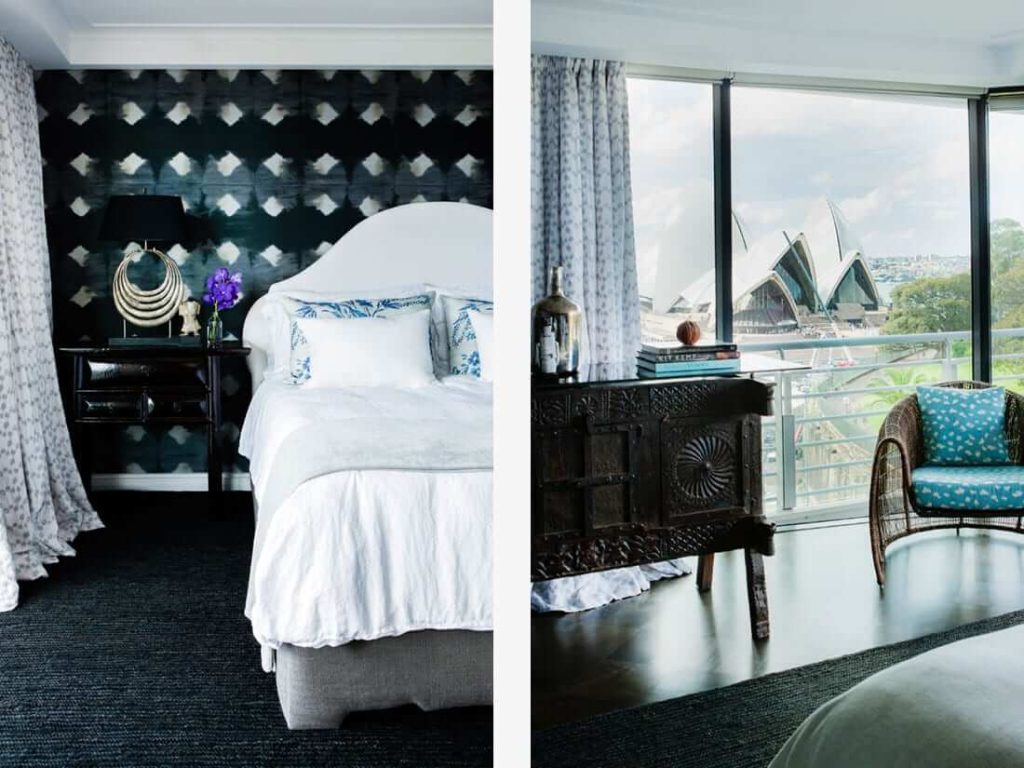 Designed by Marylou Sobel Interior Design, Photographed by Maree Homer
Overlooking Sydney Harbour, this beautiful bedroom combines eclectic furniture pieces and a luxurious mix of textiles and textures to amplify the natural light and spectacular views that this bedroom offers.
Designed by Marylou Sobel Interior Design, Styled by Bree Leech, Photography by Maree Homer
This beautiful Melbourne bedroom overlooks lush Fawkner Park on St Kilka Road. With such a pretty, green outlook, it was important to complement this view and not overdo it with bright colours, instead, I used blues, dusky pinks, deep purples and white as the palette and incorporated modern and natural elements and retro furniture.
Centennial Park Residence
Designed by Marylou Sobel Interior Design, Photographed by Maree Homer
For this grand Sydney home, in the bedroom, we went for a more contemporary feel, with sumptuous fabrics and furnishings ensuring a modern aesthetic in complete keeping with the grandness of this home. The results are very special- with a simple, classic colour palette in the furnishings and wallpaper, it can be changed up and refreshed for each season with the bedding and throw cushions.
Monochrome luxury
Designed by Emma Tullock of Nixon Tullock Fortey Architecture, photographed by Shannon McGrath
I love the simplicity of this room. The grand floor to ceiling windows and dark wall and window frames really take this room up to another level. Simple styling and a display of orchids are just enough, simply beautiful.
Grand Scale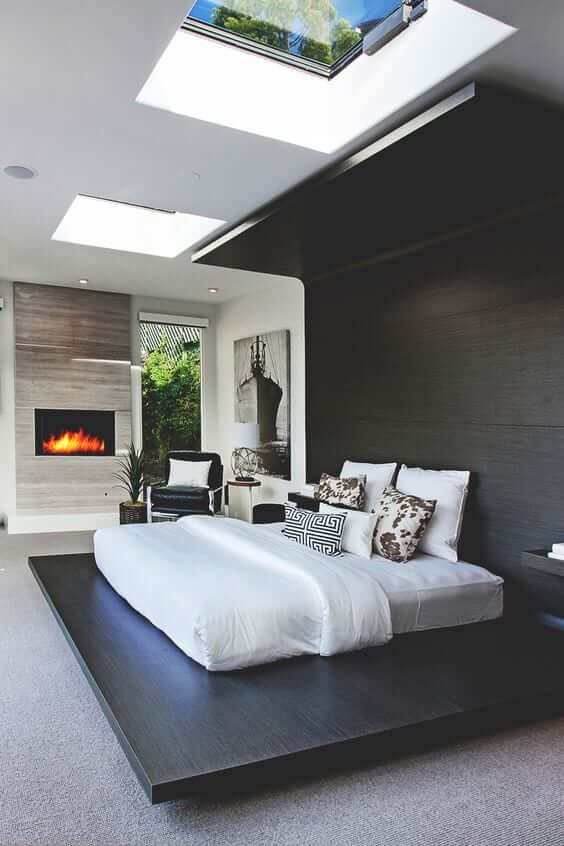 This beautiful structure really elevates this bedroom. It has a hotel-like, luxurious feel, complete with a gas fireplace- would you ever want to leave? I also love the idea of the skylights, to allow plenty of natural light into the room during the day.
---
Can I help you and your family by creating a bedroom for you to love coming home to each day?
I work on a wide variety of design projects and I would love to hear about yours.
Visit my Work With Me page for more information, or to be in touch, contact me here.
---