19 Jan

Friday Favourites: Window Seats

I am loving my first Friday Favourites instalment for 2017, I have really enjoyed gathering these photos for you, of one of my favourite things- the window seat.

What may usually be a somewhat unused area, adding a window seat to a hallway, stairway, entrance or living area can dramatically breathe new life and usability to your space.

What I love about window seats, is that whether you are building a new home, remodelling or simply updating, adding a window seat is a simple addition. It will provide you with not only a space to unwind, but additional storage and added value to your property. It also makes sure that you have a breathtaking view looking out whilst you are relaxing.

A special bonus that you will enjoy when you install a window seat, is that they often trap sun, which is gorgeous and warm to lie in and soak up, especially if it's cold out.

All you need is some good books, magazines, a lamp and you're set. I have collected some of my favourites below, let me know your favourite in the comments.
Image source unknown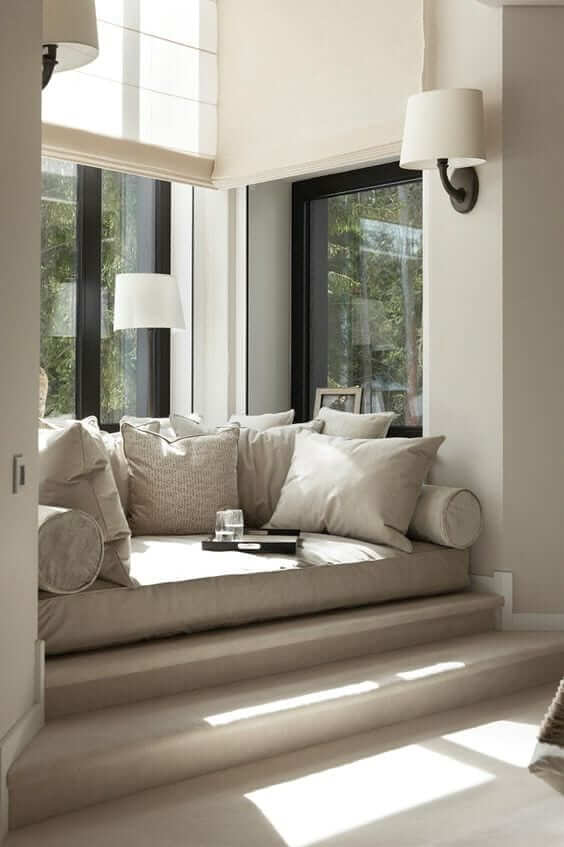 Image source Pinterest
Design by Marylou Sobel Interior Design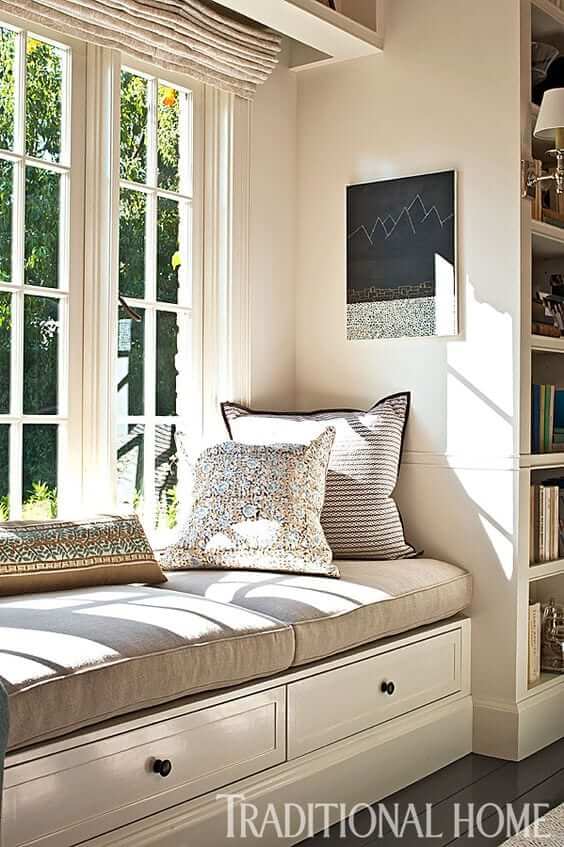 Image source Pinterest
---
Have I inspired you to work a window seat into your home? 
I would love to hear your thoughts in the comments below. 
If you are thinking about making some updates to your existing home and would like to chat about bespoke cabinetry and window seat storage, I would love to hear from you and help you bring your vision to life.

-You can find out more about working with me here-
---