15 Dec

Holiday season- my favourite hotels

I say it each year, but doesn't this wonderful, festive time of year come around so quickly?

I just love this time of year, taking time out with friends and family to enjoy food, wine and celebrating the year that has been.

For my last blog post of 2016 (can't quite believe it) I wanted to share with you some of my absolute favourite boutique hotels and places to stay whilst I travel. Seeing as many of you are probably lucky enough to be travelling during the holidays, I thought I might inspire you with some of the amazing accommodations that are just simply stunning.
Hotels in India…
Located in Jodhpur, India, this grand building is not only a palace, but also a museum and luxury hotel. Some consider it the most luxurious, unforgettable experience in a hotel in the world. Be taken back to the glory-days of India's maharaja- this isn't just a stay in a luxury hotel- it is a step back in history, a truly indulgent experience for all five senses.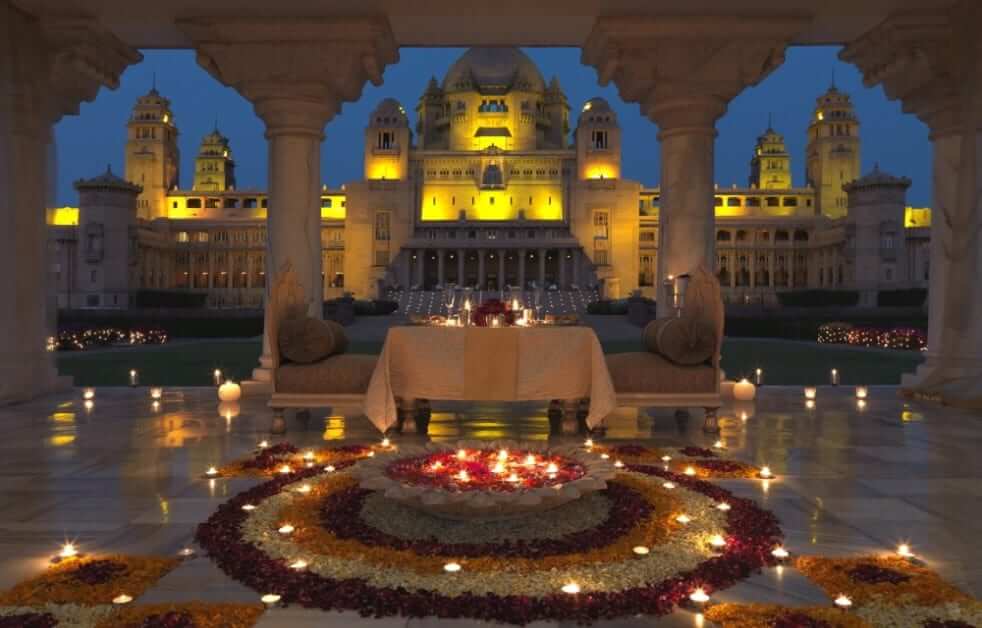 Completed in 1760, this 18th Century historic palace was built out of locally-mined marble and is perched on a hill overlooking the town of Delwara in India. In 1999, the palace was brought back to life and it's former beauty, reopening as a luxury hotel. Filled with stunning guest suites, with all of the interiors designed to compliment the traditional, rich-in-history palace.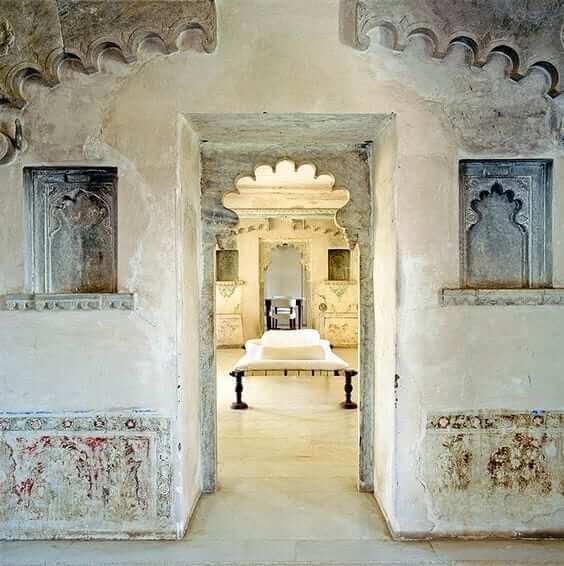 Built in 1746, the lake palace came to life as a place of pleasure for the young prince Maharana Jagat Singh II of Udaipur.
It has since been restored and became very famous after the James Bond film Octopussy was filmed there. The stunning, heritage hotel has a view and experience like no other.
The stunning Leela Palace is like stepping into a fairytale- it is simply beautiful. It is set on the banks of the Lake Pichola, and offers a beautifully detailed insight into history and royalty.
The Hassler is located in the heart of Rome and overlooks the historic city. It is beautifully luxurious, rich in history and culture and is an unforgettable experience- if you can, don't miss out on a visit on your stay in Rome.
Along the Bosphorus, a 19th Century Palace has been transformed into a luxurious, stunning hotel fit for royalty. Surrounded by historic, must-see attractions, be taken back by the beautiful sights that this city has to offer and then come back to your lavish sanctuary to unwind.
This stunning ocean-side resort has just been remodelled, offering guests chic and modern rooms with beautiful beach views and facilities you won't want to leave.
Some suites offer private plunge pools and terraces- even hammocks, which are perfect for an afternoon siesta in the sunshine.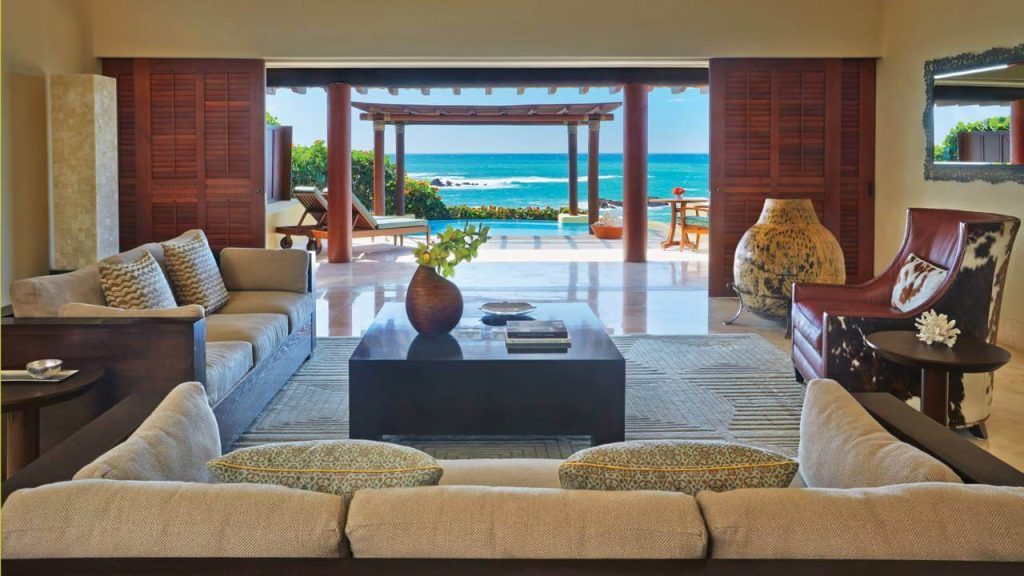 A regular home-away-from-home to the likes of Oprah Winfrey, Will Smith and Kevin Spacey, the amazing Saxon Hotel is definitely a must-do on your trip to South Africa.
From the moment you walk in, the sweeping grand staircase and crystal chandelier will have you memorised and prepared for the luxurious interiors that will follow on your journey to check into your suite. This stunningly beautiful hotel was designed by Stephen Falcke, an old family friend and world class designer.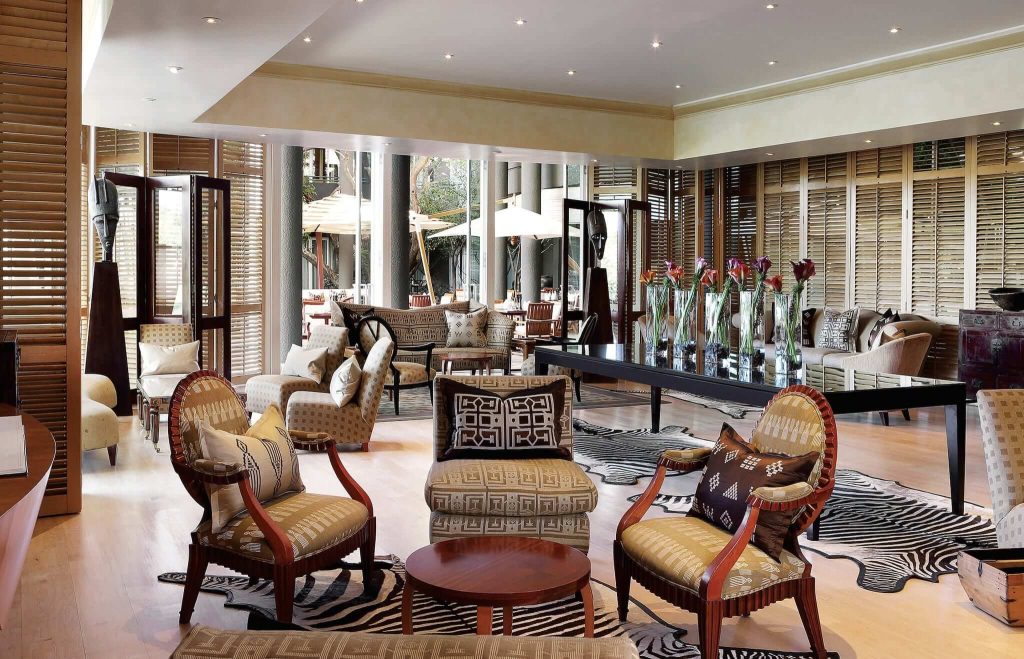 Designed by the talented  Kit Kemp, the iconic Crosby Street Hotel encompasses all that Soho is, with a dash of English charm and luxury thrown in. This boutique hotel features 86 one-of-a-kind rooms, with the upper floors offering 360 degree views of the city that never sleeps.
The hotel interior offers stunning colourful, vibrant interiors with a mix of playful contemporary styling creating a gorgeous space to be in.