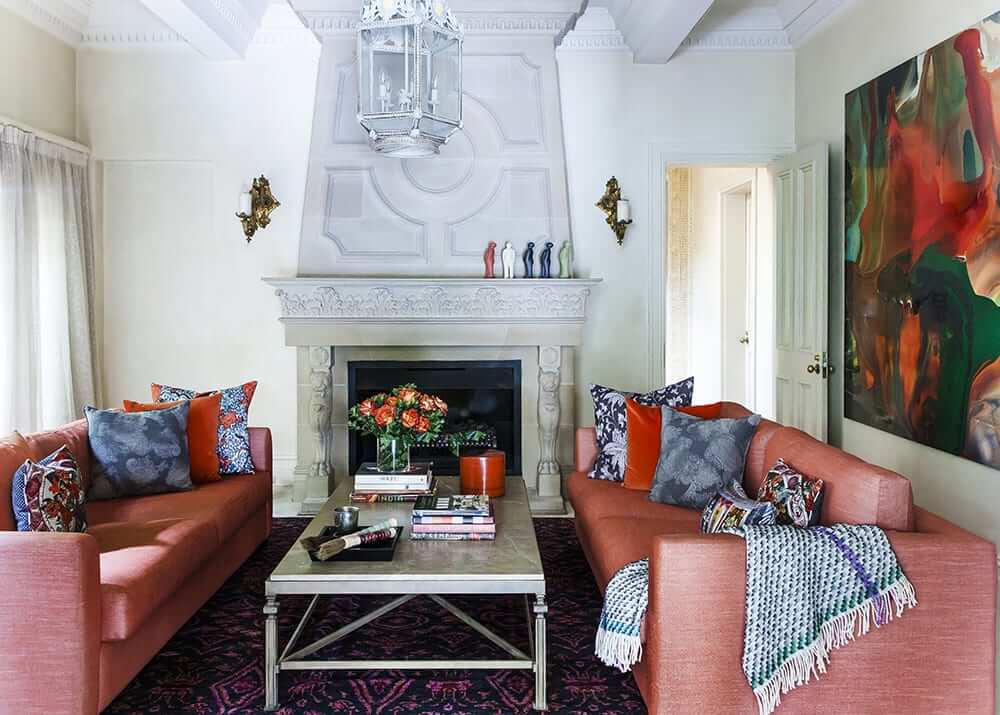 18 Nov

Inside Design – The Value of Art

If I had to choose one thing to use in a room to take its style, elegance and cohesion to a higher level, it would be a beautiful work of art. Art is particularly important to me as a designer as it is the perfect way to introduce colour and dynamism, and to bring a strong aesthetic element to a room. It can be used to tie a room together but it can also be used as a starting point for a design scheme – or even the entire basis of one. It can go both ways, which is wonderful. Personally, I think no room is complete without a work of art, whether it is a painting, a sculpture or even a spectacular photograph.
Art can complete – and complement – a room
I have learned over the years that choosing art can be an intensely personal process – the whole 'eye of the beholder' idea. Nonetheless, I do 'help' with constructive criticism where necessary. When a client does look to me for the choice of art, I often rely on the expertise of a wonderful team of art consultants called artduo (www.artduo.com.au). They are the perfect solution as they are so well informed about the art world – both in Australia and internationally – and, based on my brief and after viewing the project, they suggest amazing art they feel would be ideal for the space. The end result is always a perfect match.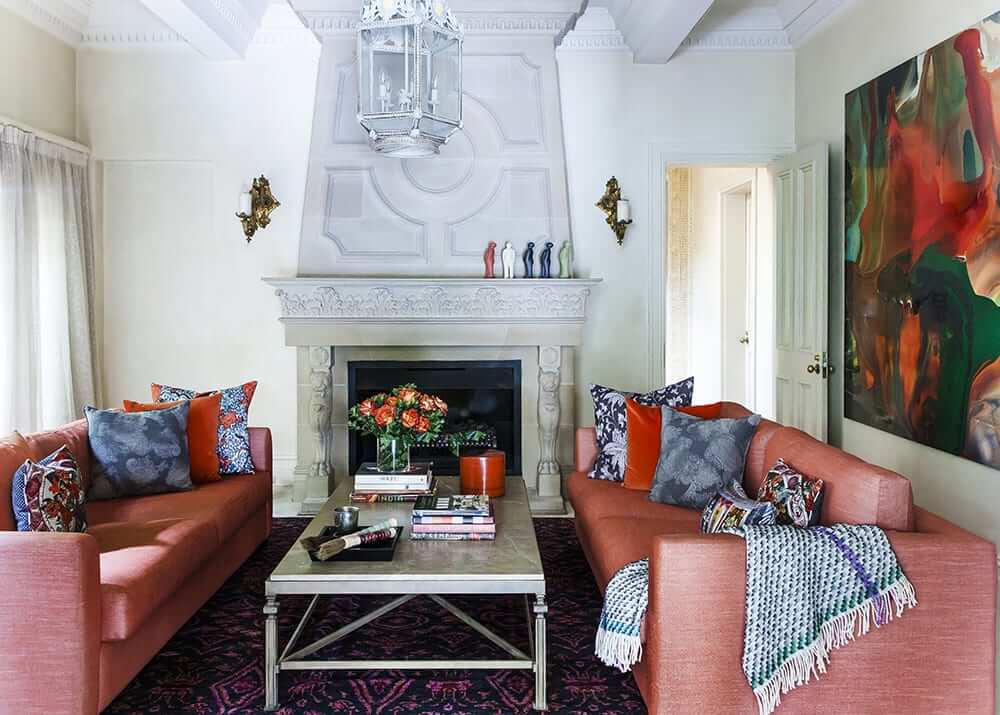 Art adds an unbeatable aesthetic element to a room
Understandably, introducing a spectacular artwork to a redesign can inflate the budget, and for this reason, I like to always consider work from up and coming artists. Broadening your net and being open minded to names you've not yet heard of can lead to a fabulous discovery of a new talent at the same time as securing a beautiful, affordable piece of art.
In line with my edict of 'buy once, properly', I only rarely select or recommend reproductions or prints. I find it difficult to incorporate them into a beautifully decorated room as they don't provide the finish that you get from an original artwork on canvas, for example. An exception to this might be a child's bedroom or playroom or a teenager's space, where a playful print or reproduction of an iconic piece (for example, pop art) might suit or even enhance the atmosphere of that space.
 
Prints work beautifully in children's rooms
Photography – large images of a dramatic landscapes, abstract patterns, or urban scenes – can equally bring a valuable aesthetic element to a room. I think that you can combine photographs and paintings in the same home, and I personally love the look of framed photographs grouped together in a hallway or family room, especially images of loved ones.
Objet can be fun, moveable – but still beautiful – art
Remember too, that art can also be introduced via objet – small sculptures, decorative vases, etc. – and that is a really fun way to play with art – still personal and beautiful, but also changeable.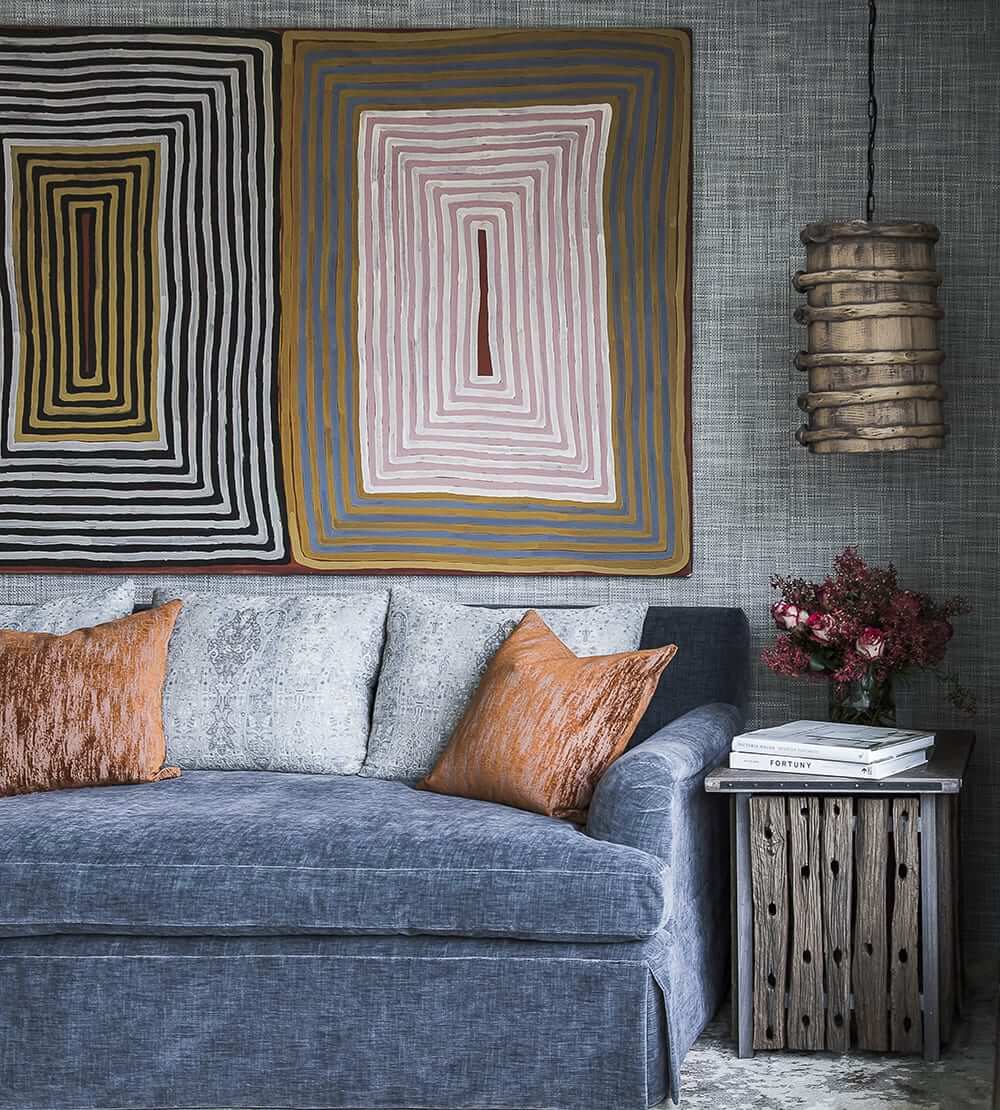 A neutral background gives this gorgeous work centre-stage
My one important tip if you do splurge on beautiful art is, don't let it get lost amongst busy decorations – for example, against heavily patterned wallpaper, or beside a cluttered book shelf – a spectacular artwork deserves to stand out.