01 Mar

Introducing Paola Navone for Kieffer by Rubelli

This beautiful new collection of fabrics features sheer textures, printed outdoor fabrics, vibrant colours and unique prints was inspired by Venice; and in particular, imperfections and the natural colours of the water, pebbly beaches and wood bark.

I have had the recent pleasure of discovering more about the collection and the creative vision that Paola Navon behind bringing it all together.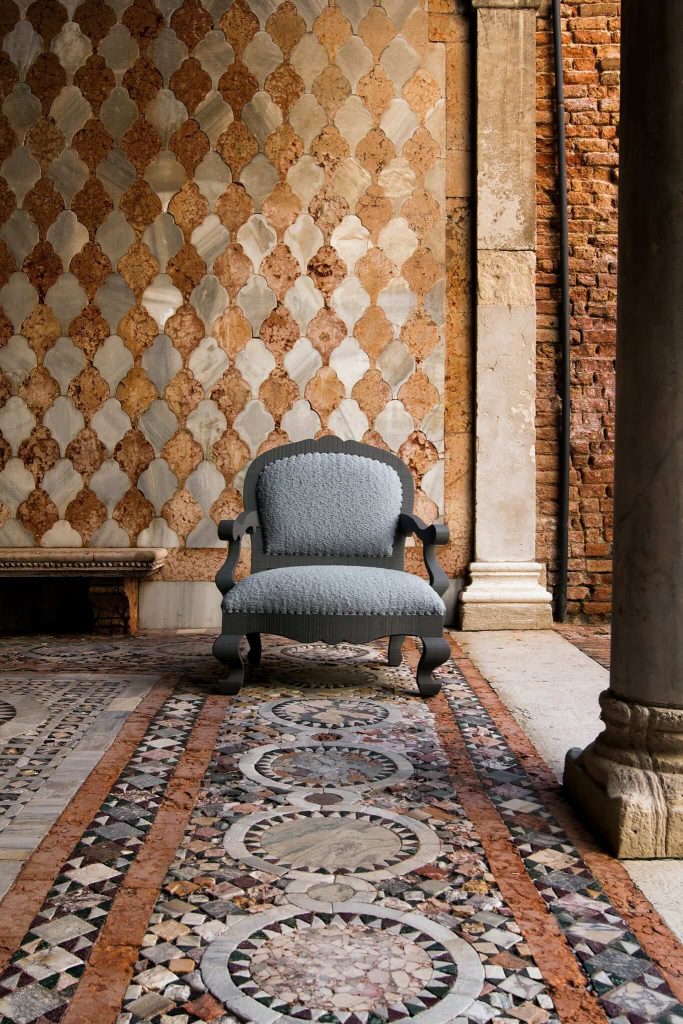 1. Tell me a bit about the new collection by Paola Navone for Kieffer by Rubelli, and the inspiration for this latest range.
This new collection is inspired by imperfect beauty, hidden places, waterways and steeped in the natural history of Venice. Fabrics in the colours of water and the Venice lagoon blue, turquoise grey-green, natural white. Then purple, pink and orange, filled with energy like the colourful fishermen's houses.
There are lightweight, sheer fabrics like gauze in powdery and desaturated colours, just like the plaster on Venice walls.
Cotton like cloth soaked in liquid colours, or thickened by coloured grid stitching like a fun pop mosaic.
Plain colour cotton, soft and smooth or tactile and full-bodied with surprising textural effects resembling water, sand and the sky.
Fabrics reminiscent of pebbly beaches and wood bark.
Then there are the special textiles created for the outdoors.
'Outmap'
2. I can respect the love of imperfections when it comes to craftsmanship, what do you think it is that draws the Dominique Kieffer collections to accent them?
DK has an effortless aesthetic that flows through all their collections. They seek to find beautiful in imperfection – and this creates a look that is relaxed yet polished and quintessentially Italian.
3. When creating fabric designs like those in the new Dominique Kieffer collection, was Paola Navone envisioning a finished piece crafted from the fabrics?
Paolo Navone's creative process starts with inspiration from the environment. The output is to create a look that works on finished pieces, but offers a fresh and natural alternative to what is expected.
4. The collection photos are stunning and really give a unique insight into the collection. What inspired the new collection shoot?
All the fabrics in the collection appear to have an instinctive fascination with Venice and its hidden wonders. This inspired the photography for this collection – whether it be the brick on an old bookshop, or the mosaics on a Venice floor, or making use of the iconic gondolas – the beautiful environment of Venice has lent inspiration to this latest collection photography.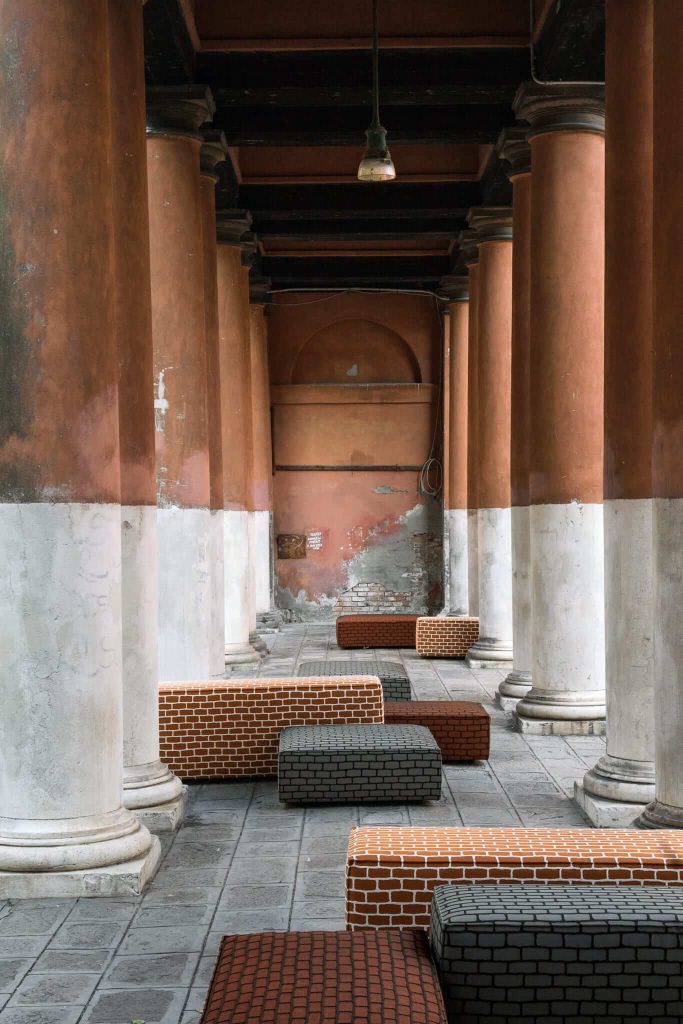 'Outwall'
5. How important is it to Paolo Navone (on behalf of Dominique Kieffer) to introduce natural fibres and dyes to the fabric range? 
Natural fibres are an essential element of the Dominique Kieffer collection. Nothing compares to the beauty and effortless effect of natural cottons and dyes.
6. Does Paolo Navone have a favourite variation or colour way from the collection? 
This collection is a small well-edited collection. So we are very proud to present the complete range. Each fabric works so well on its own, and together with the rest of the collection. The textures and layers are part of the Dominique Kieffer aesthetic. If we were to pick a few favourites that would be: "Rigatto" with its textures and colours and durability for upholstery, "Lia" with it's traditional boucle texture re-invented in a modern colour palette, and "Voila" for it's effortless sheer look.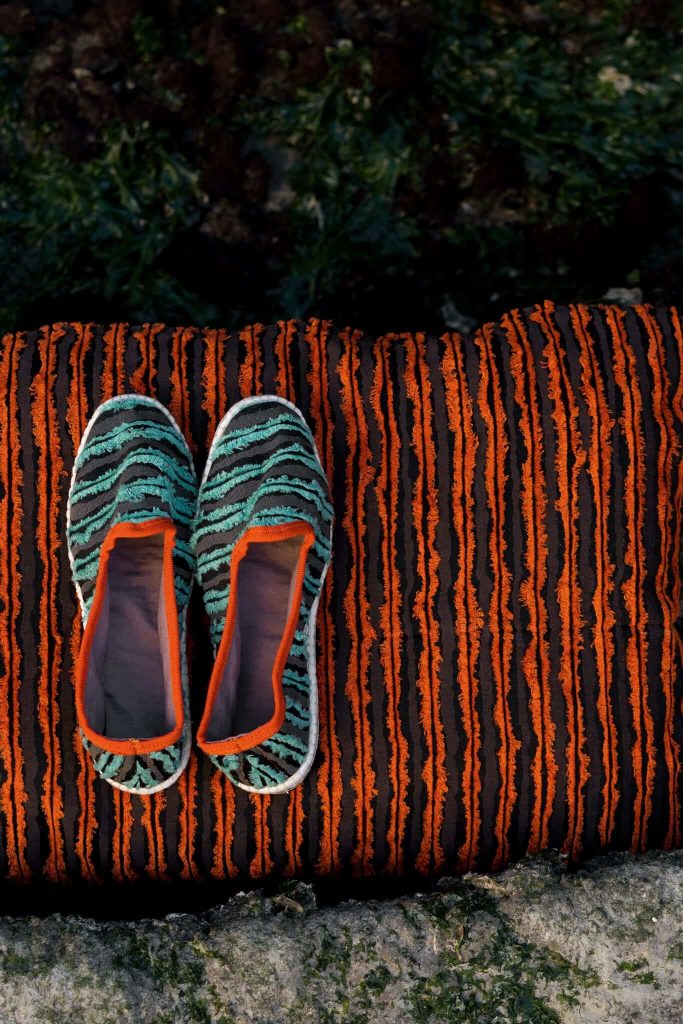 'Rigatto'
7. Considering the family history over the years of the Rubelli Group, does this current collection draw inspiration from any of your past collections? 
Rubelli will always have an affiliation with Venice. This new family of fabrics has a special bond with Venice, a magical, day-to-day Venice of craft workshops and works and kilns.
The new collection is also very natural, effortless, untouched and tactile like previous Dominique Kieffer collections.
8. What is it do you think that has kept the passion for design and fabric creation alive since 1885?
Sources of inspiration is never ending. We have been inspired to create beautiful fabrics for homes around the world since 1885 due to the people who work at Rubelli, and the decorators who seek beautiful, unique pieces to work with.
---
Do you love this collection as much as I do?
You can view more about it here. 
Are you interested in incorporating some of these beautiful designer fabrics into your home, boat or office?
Contact me today by clicking here and we can have a chat about your vision.
---