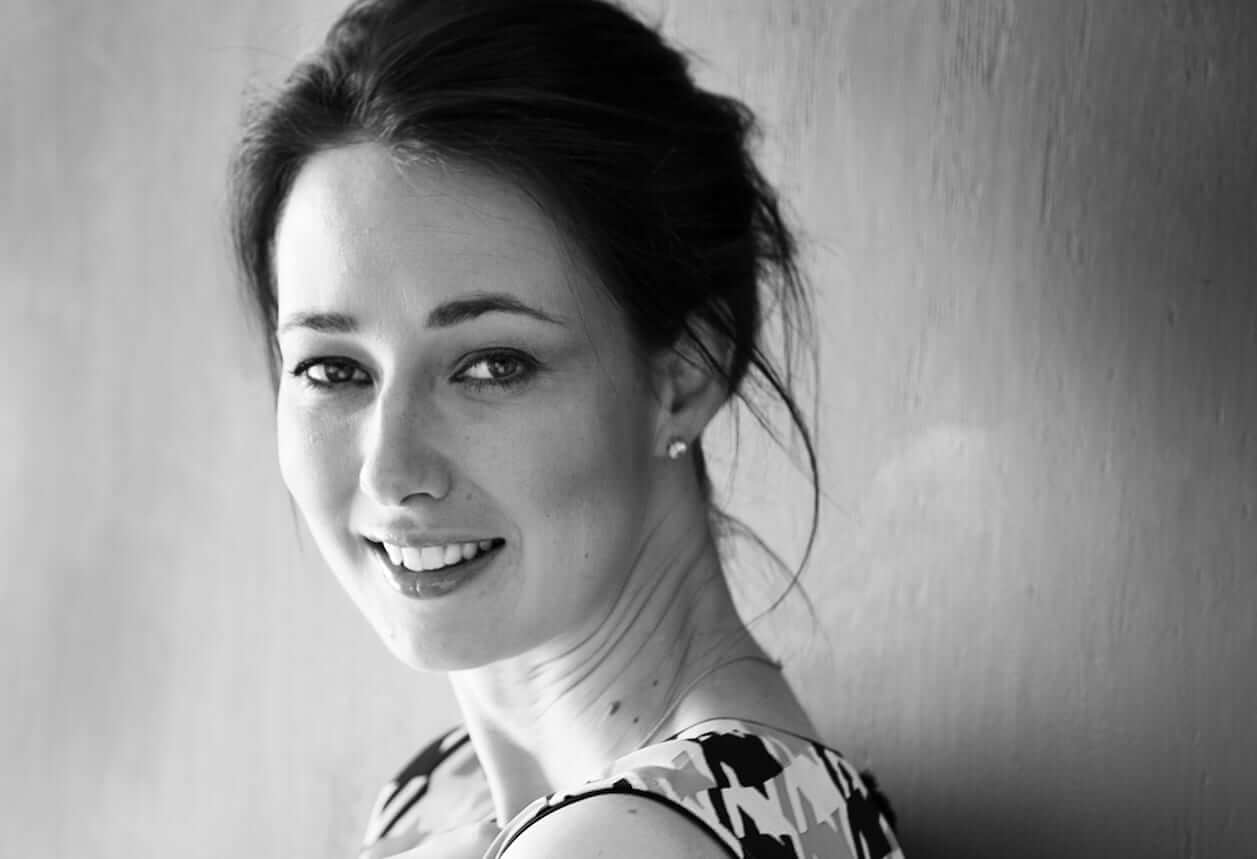 01 Mar

I Chat To Kate Nixon, Director of Busatti & Interiors Editor of Australian House & Garden

Kate Nixon is an inspiring designer with a passion for homes and interiors that has taken her work into the spotlight both around Australia and internationally. This week I've had the pleasure of talking to her about her work as Director of Busatti Australia and Interiors Editor of Australian House & Garden magazine, plus gaining insight into her inspirations and design process. Kate has a superb eye for tailoring timeless style with an elegance that I love, as do the home owners she has worked with and many others.
As a talented woman who wears many hats when it comes to your design career, can I ask what your favourite role is?
I really feel incredibly fortunate to love all of my hats. Busatti has been a ten-year love affair with our beautiful Italians and their artisan fabrics. I have learnt to love the challenges and triumphs of championing a product of excellence and authenticity, celebrating the imperfect perfection of human craftsmanship in our retail, made to measure and studio practice. Interiors have been a lifelong passion and working alongside the team of talented creatives at Australian House & Garden magazine for the past fourteen years as a freelance stylist and writer, Houses Editor and now Interiors Editor has likewise been a dream. To work with a team of such talent, featuring the best of Australian design is a privilege I have always been so grateful for. My freelance styling has seen me trip around the country, and the world, fluffing cushions, primping towels and heaving furniture from one end of a house to another all in the name of the perfect shot, meeting gracious home owners, inspired designers and working with the best photographers and writers in the country. I'm very honoured to be a part of our thriving design industry here in Australia.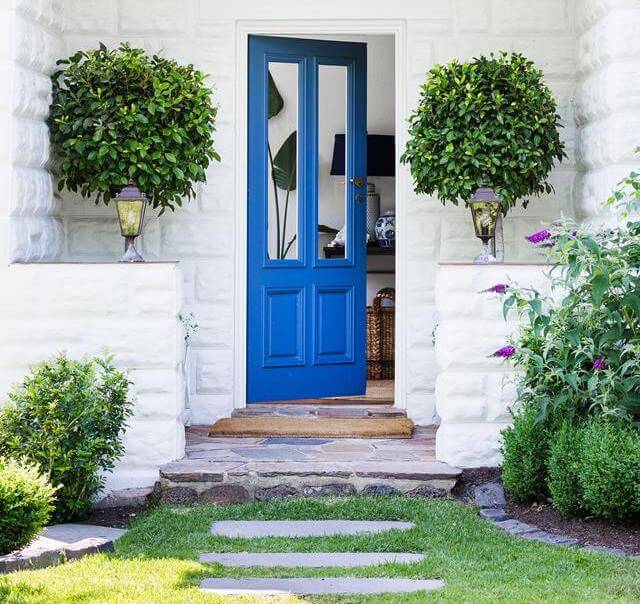 How would you describe your own individual interiors style?
I'm passionate about layers and textures, finding things you love and making a home your own.  I love a contemporary, comfortable edge and the confidence to commit to what you love. I'm personally drawn to the scale and sensibility of American furnishings and interiors (cue Nancy Meyers!) and the craftsmanship and patina of European design. I also believe an interior should lobby every human sense – music has an immediate impact on mood, scent and tactile textures help us connect and identify with a space, food is a convivial crowd pleaser. We process all of these sensory stimulations simultaneously with what we see and they impact equally on how we experience and appreciate an interior.
Are there any forecasted interior trends for 2018 that you are particularly excited about?
The trend of no trends! The idea of resisting commercial whims and finding your own style essence, what you personally love and are drawn to. Investing in quality and good design to create your own timeless interior.
Throughout your colourful career so far, have there been any standout projects or highlights for you?
I am so proud of our recently completed commercial project Hordern House. We were commissioned to create an inspired new workspace and an important showcase for renowned Sydney antiquarian dealers Hordern House and their vast collection of rare books, manuscripts and paintings. Inspired by the existing steel framed windows of their empty warehouse space we designed floor to ceiling joinery and an innovative use of aluminium mouldings and timber beading to create a cost-effective and lightweight alternative to steel framed glazing throughout.
We have also just completed several very beautiful residential projects (interiors and gardens) which are a credit to the clients for their brief and belief in the vision and our team of exceptional designers and craftsmen for their creativity and attention to detail.
On the styling front, our 70th anniversary issue of House & Garden will be on the shelves the first week of March and was a production of epic proportions! My second baby Agnes Eve arrived in the thick of it last October and in her first four months of life has attended one location cover shoot on the Mornington Peninsula, two large scale studio shoots and countless hours in the office attending to emails, phone calls and production meetings! This issue will be forever (fondly) remembered!
Do you have a favourite type of styling project that just lights you up?
I do love to style houses – to see inside the lives of inspired home owners and the minds of their clever designers. To experience their projects for a day – how the light has been captured, how the spaces have been manipulated to aspirationally accommodate everyday life. I credit fourteen years of these inspiring shoots as the substance of my own design education.
And studio shoots are a lot of fun. A lot of work and a lot of fun. Complete creative freedom to build walls, create rooms, no client, no budget, from concept to completion. A beautiful record of glossy photographs then tearing it all down, sending it all back and starting all over again!
When it comes to styling a home, do you follow or believe in any guidelines or rules at all?
Consciously no but fundamentally I understand there are rules of sorts that guide the way I style. I've been trained to make a house feel lived in, like someone just stepped out of the shot. To add loved and lived in touches to help the reader relate to a space and want to linger and learn more. The casually tossed throw, a neatly tousled bed, a squashy cushion (polyester inserts being our arch nemesis) and a turned chair. Greenery is our greatest asset, to be used without restraint. And I like to channel a little Chanel and do as Coco did – "Before you leave the house, look in the mirror and take one thing off."
If you were to give someone one piece of important advice when it comes to presenting a beautifully styled home, what would it be?
I'm slightly obsessed with cleanliness but tidiness is key to presentation. Curate and display only what you love then invest in clever (and beautiful) storage solutions to conceal the leftover essentials.
After receiving a styling or design brief from a new client, what would be the first thing you do?
Go to their home and ask what they already have and love. A favourite painting, floor rug or piece of furniture – take my cues from their style and ask them how they want to live. Good design, intuitively tailored can effect change.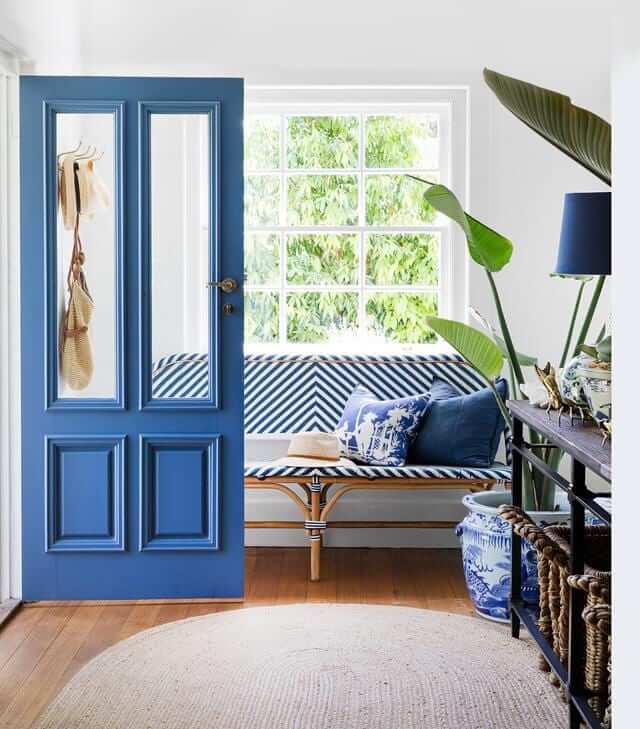 What might be something that you would want your design and styling projects to be remembered and renowned for by those in the industry?
I would love our projects to be remembered for how they made you feel. To me, it is the greatest compliment to have someone first notice, before a light fitting or a curtain fabric, how great a space felt.
---
I hope you enjoyed this interview with Kate Nixon. If you want to find out more about her, you can follow her on Instagram here. You can also see me featured in the latest edition of Australian House & Garden magazine by subscribing here.
---