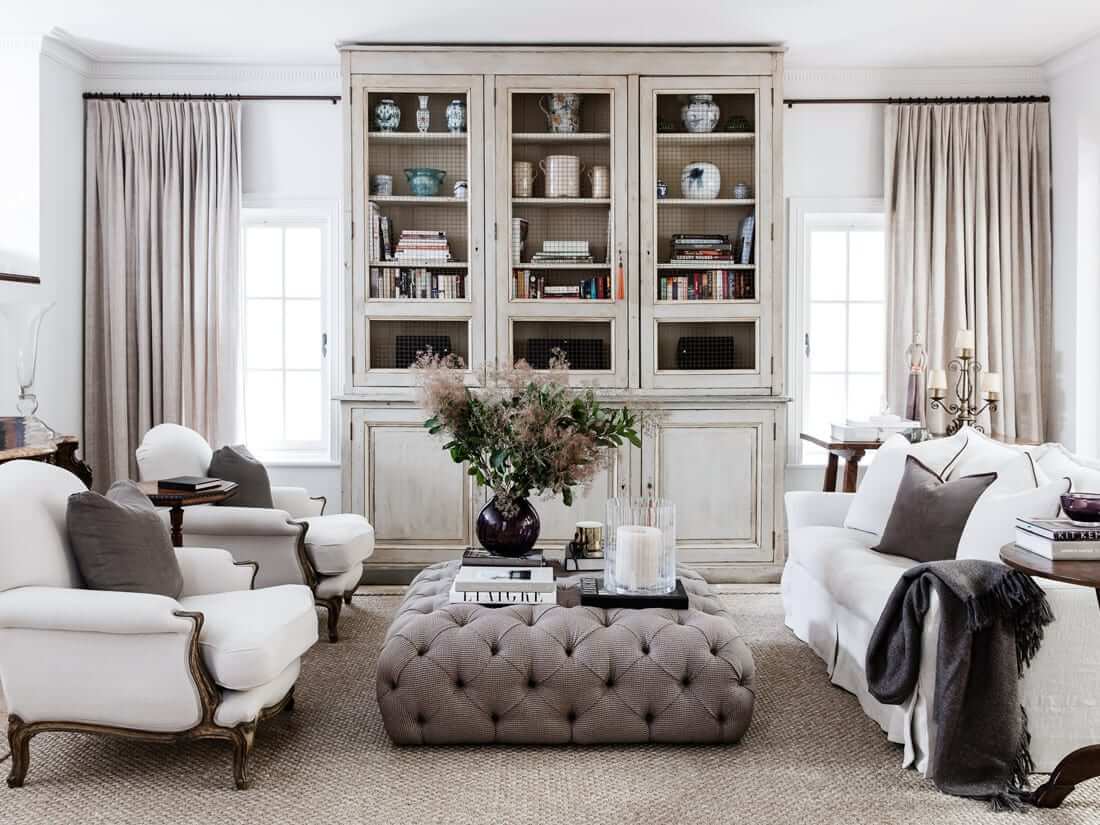 13 Feb

What I look for when sourcing antiques

As an interior designer who loves designing with a European influence when I have the opportunity, sourcing antiques is something that I often have the pleasure of doing when a project allows.

I thought it might be helpful to share some of the key points I take into consideration when looking for and selecting antiques for client projects. Do you love antiques? I would love to hear your thoughts, drop me a comment down below the post- enjoy!
1. Where is the piece going?
This first thought might be an obvious one, but it is important to consider the space where you are wanting the sourced antique to be placed before you head out to find the right one. Not only the specific dimensions of the room, but also how the room flows- is it open and airy? Or is it more of a closed off room?
Considering the dynamics and flow of the space will help you when you are looking at furniture pieces. If a piece is solid and heavyset, it could overpower a small room. What is the function of the piece of furniture that you are sourcing?
Designed by Marylou Sobel Interior Design, Photographed by Simon Kenny
2. Does the budget allow for restoration?
Because of the very nature of antiques, it is very rare to find a piece that is in perfect condition unless it has already been through a restoration process when you find it, or if its been very well cared for.
When you are sourcing your furniture pieces, consider your budget and whether or not there is room to be able to restore your selection to its former glory. New upholstery can also make a big difference if it is a chair, sofa or chaise, so it helps to have a budget in mind before making your big decision. Antique chairs may become weak at the joints over time, so these may need a lot of reinforcing so that they can be safely used and last the distance.
If you are unsure, perhaps arrange to have a quote done prior to making your purchase, as many dealers won't allow the return of your purchase once it is finalised.
3. How would you like the piece to function?
Would you like your furniture piece to perform a key function? Such as a writing desk or a chair?
If so, make sure that you have a good look over the piece to make sure that it is in good working order.  Hardware, I.E. Hinges and brackets etc. can be worn out and require replacing or restoring, so you will need to take this into consideration when you make your purchase.
I love to collect vintage chairs, I find it a lovely, easy to have extra chairs around the dining table when having guests over, as they can be placed around the house as occasional chairs when not in use.
A French Affair, designed by Marylou Sobel Interior Design, photographed by Maree Homer
4. What style of antique are you looking for?
Antiques not only come in many shapes and sizes, but they can be sourced from all over the world, with different global style influences.
I love French and Italian antiques and traditional furniture pieces that represent those European countries. However, at times, these styles will not always suit the interiors that I am designing. It is important to consider the style of your home and what might fit in, or, if you prefer, make a real stand-out statement.
Holdsworth Street Project, designed by Marylou Sobel Interior Design, photographed by Simon Kenny
5. Find a trusted dealer
There are a lot of copies out there, so be sure to find a reputable, trustworthy dealer. Most often, antique furniture comes with a certificate of authenticity- so be on the lookout for this. A little tip when looking for authenticity- if you see the words 'style" or " inspired" you will know that the piece is a copy.
Trust your instincts and gut, and trust your dealer; don't be afraid to ask a lot of questions when it comes to finding the right piece for your home- a good dealer is available to help.
6. Be prepared to rummage!
This part could be seen as the fun part for many designers, but you should be prepared to have a real rummage through many dealers and antique stores for that perfect piece for you and your home.
Get your hands dirty- take a really good look around and you never know, you might uncover that hidden gem, don't be afraid to ask for help when it comes to the heavy lifting though.
At the end of the day, buy whats precious but something that you love that can go the distance and last.
---