19 May

Marsala – Pantone Colour of the Year 2015: A progress report

We are edging to the middle of 2015, but I wanted to write about something that happened in December 2014 – the Pantone Colour of the Year pronouncement.  Their choice? Marsala. It is interesting to write about this colour midway through the year, as we now can see just how successful a choice it has been – and it really has been!!  Personally, I LOVE this year's colour!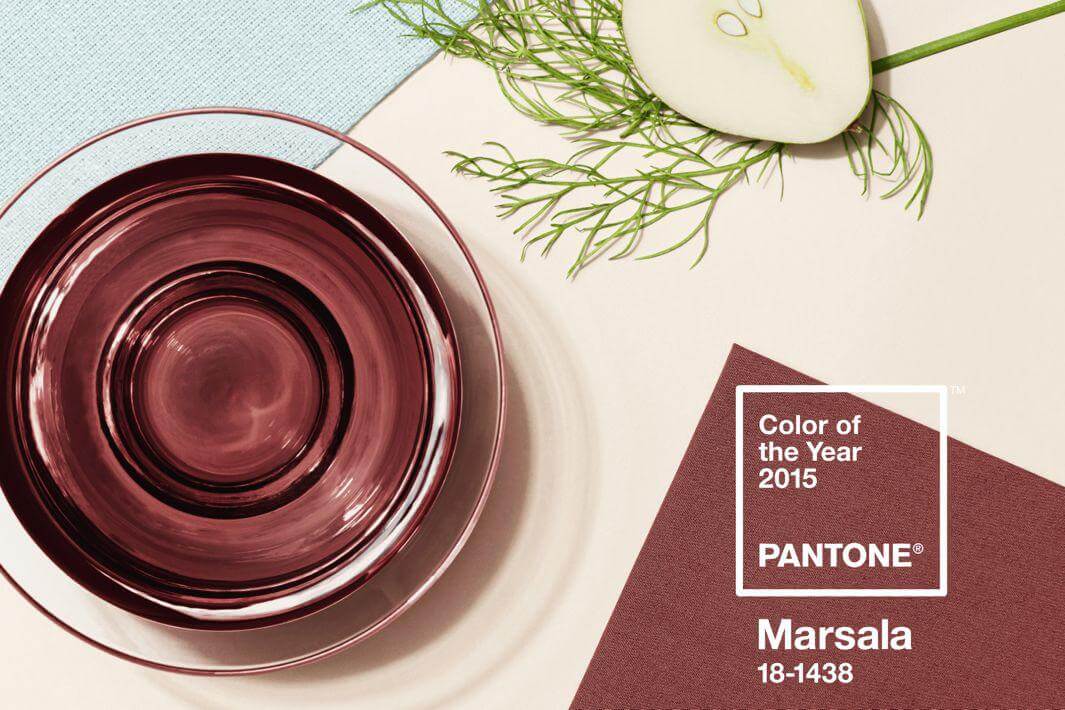 Every year, Pantone – who are known for their development of colour systems (systems that allow designers of all kinds, manufacturers and consumers to communicate about colour so that everyone is talking about the same thing!) – announce their selection of the colour that will trend for the year ahead.  Their pick for 2015 was a rich, sophisticated, full-bodied, earthy red-brown colour named after the fortified wine that inspired it.
This colour gets disseminated across the entire design world – fashion, interiors, graphics, you name it!  This is the amazing thing about Pantone, a US company just over 50 years old;  they have developed into a force that unites all corners of the design world.
All designers – from interior to graphic to textile, to fashion and make up, even industrial and floral designers – as well as all the associated professions like stylists, painters and decorators, architects, product developers and marketers, etc, rely on, not only the Colour of the Year, but also the Pantone View colour planner to guide their current and future direction.
For interiors, the idea of the Colour of the Year is to enrich and modernise a home, whether the colour is applied liberally via paint or wall coverings, or more sparingly via accent pieces and accessories, for example linens, bedding, soft furnishings, like cushions and throws, window treatments or floral arrangements (like you see below).
While it need not be limited to one or two rooms of the home – its mellow earthiness would work in almost any space – the depth and richness of Marsala mean that it is perfect to accent a kitchen or dining room; red tones are said to stimulate the appetite and deep colours lend a sense of intimacy to a space, and Marsala satisfies both, adding warmth, style and sophistication at the same time.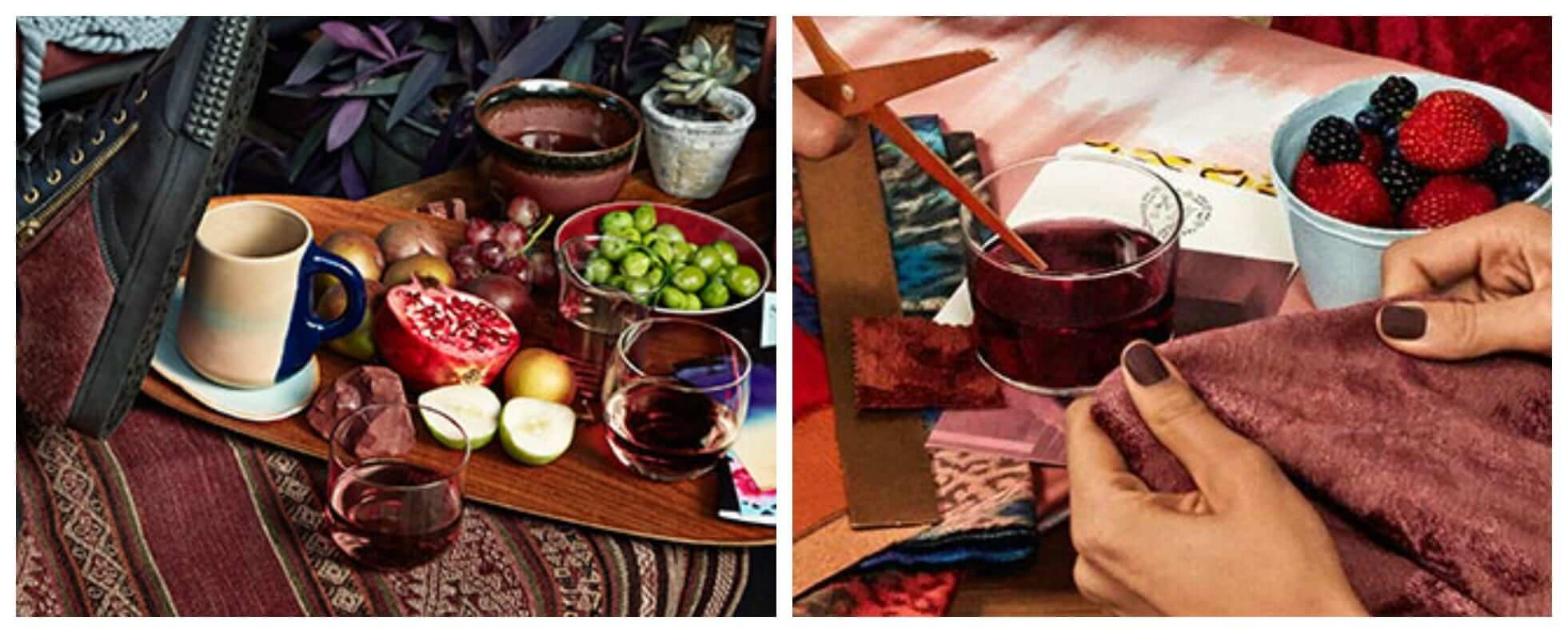 Personally I take a 'timeless' approach when I design for a client and am not overly influenced by trends.  However, it is common for clients to request a particular palette or that they just want to keep on trend.  In these cases, using Pantone's color of the year to guide your hand is a guaranteed way of keeping on trend without looking temporary or faddish.
All images via pantone.com or my own.