24 Apr

My advice to aspiring Interior Designers
Are you an aspiring Interior Designer?
The world of interior design is vast and exciting- there are many areas to explore; from commercial and hotel design, to smaller residential projects and everything in between. There are also many ways to get into the profession and find a "real world" job, which can end up feeling daunting and scary for some.
Give yourself lots of flack as it takes time to establish yourself and build experience and trust, and in some instances takes time to get a job.
So, I thought I would share my advice to aspiring interior designers for my latest blog post.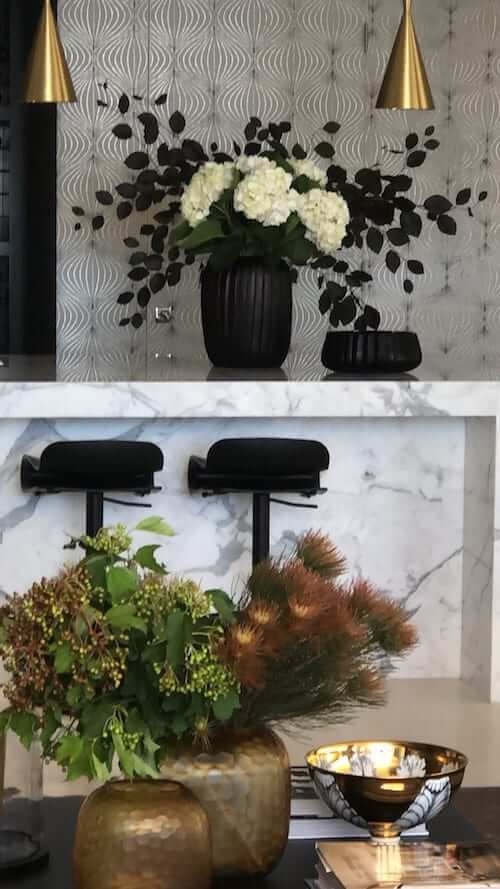 1. Have the determination to turn your passion into a career
It isn't difficult at all to admire and feel a love for interior design, however, it takes time, dedication and a hunger to turn this love into your profession. Once you know that you are ready to start working towards a career as an interior designer, it is time to put the work in. The study, work experience, research and practical assessments will follow- it is the love for what you are doing that will keep you going, but you need to be ready for some long hours and hard work.
I will also say that with the online world and everything out there, it is easy to become distracted and start comparing yourself and your journey with other, more established designers. Try not to be obsessed with social media and what you are not doing/achieving…can get trapped in a negative cycle. Easier said than done!
2. Stay current and immerse yourself
When it comes to interior design- you can find inspiration all around you. We also have some amazing resources at our fingertips, you can draw inspiration from design books, magazines, design fairs, and of course the internet. Stay up to date with trends and product and finish advancements from around the globe.
Discover what excites you when it comes to styles and aesthetics- what styles are you drawn to? This will help you find your unique style and guide you in your career advancement.
When it comes to my own inspiration and design influences, I look to my favourites, a few are Kit Kemp, Axel Vervoordt, Christian Liaigre, Piet Boon. Then artists, like Michelangelo, Van Gough and Picasso.
For my go-to magazines, these would be magazines, Belle Australian Vogue, The World of Interiors and Elle Décor.
3. Have a plan
I suggest that you spend some time working out a plan- a roadmap that will help you reach your destination. You also need to know what that destination is- establish some goals and specific objectives, that way, you can stay focused on your passion and know what you are working so hard towards. Keeping your vision in mind will really help, even if it seems difficult to achieve at the time. Over time you may achieve your greatest dream.
4. Make contacts
It may be a task that some might find a challenge, but making connections and networking is really important when establishing yourself as an up and coming designer. Whether you are still studying, finished your studies or are close to finishing, I believe it is advantageous to start branching out and speaking with people in the industry. Once these contacts are established, you can then start nurturing a relationship- this way, you will be on their mind when it comes to an opportunity, industry event or work experience that might be suitable for you.
Another piece of advice would be to join a design institution, like the DIA (Design Institute of Australia) where you learn more about the industry, people, products and get to network.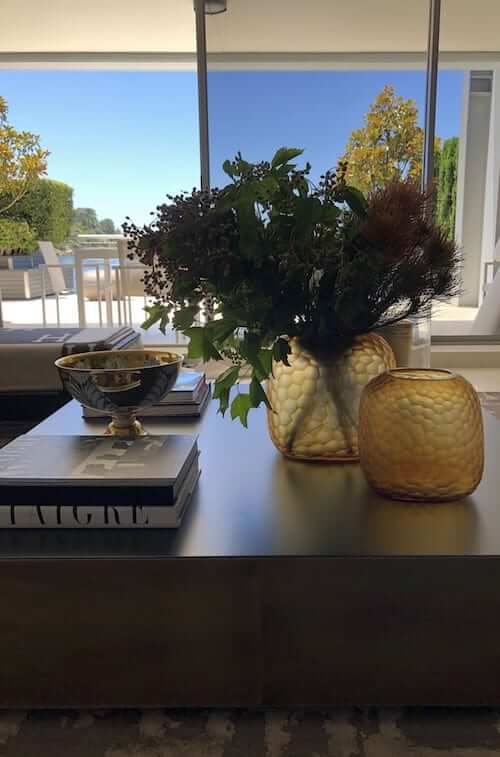 5. Work for someone else before going out on your own
There is nothing like practical learning- theory and assessments definitely have their place, but learning from experienced professionals will be very beneficial for those starting out as an interior designer. You will learn many aspects of that way a design practice is run as the business of design is as important as the creative side. Finding a mentor (in the way of your boss,) can also help build knowledge and confidence.
Applying yourself to the role and bringing an open mind and a positive attitude will make you a valuable team member- if you have the privilege of joining a design team, you will also gain valuable experience in teamwork, as well as project & time management.
You will take away more than you predict, it is an invaluable experience.
6. Be confident
There's no doubt that there are many interior designers and interior design studios out there-there is also no shortage of people wanting to be an interior designer. What is going to make you stand out from the rest, is your uniqueness. Confidence comes with experience, but it can also come from knowing who you are as an individual and a designer.
Take some time to discover your style and what you will bring to the table as a designer. Then, let this confidence shine through as you work on establishing your design career.