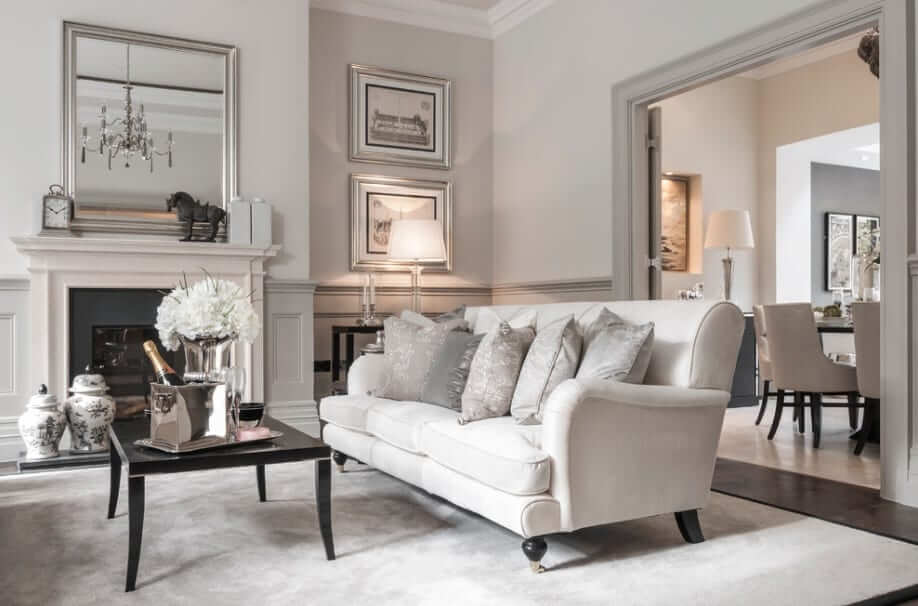 28 Mar

My favourite interiors with a calming, neutral palette

There is a lot to be said about specifying neutral palettes for interior design- so today I'm excited to share with you what I enjoy most about using a calming colour palette and some of my favourite interiors that do so.

To begin, here a few reasons why a neutral palette can be seriously underrated, and what I enjoy most about them as an interior designer.
Why use a neutral colour palette?
They work beautifully as a backdrop to showcase other design elements, such as furnishings, lavish textiles, decor and intriguing architectural elements.
You will never grow wearisome of neutral colours, when styled correctly. A neutral palette is timeless and classic.
They can work for any style of interior, from modern homes to traditional, eclectic or rustic
The feeling that neutral colours give to a room cannot be achieved with any other palette. Shades of ivory, grey, beige, white, taupe and brown are earthy, homely, calming and welcoming.
From project to project, I decide on my colour palette for a variety of reasons. Here's a look at some successful interiors I have created using neutral palettes.
Boronia House
My Boronia House project from my portfolio is an excellent showcase of a textured, neutral palette. This is a family home that needed to feel warm, comfortable and inviting- so I selected the neutral palette to be able to layer different textiles from carpet to furniture and soft furnishing, like pillows and throws. Together, they illicit the emotional response I hoped for, making it truly feel like a peaceful home environment with luxurious touches.
New Beach Road
Also from my portfolio, my New Beach Road project overlooks the beautiful Rushcutters Bay with Sydney Harbour in the distance behind. Needless to say, this home has exquisite views that needed showcasing. The neutral palette I specified for the space features rich textures and pattern creating interest and the feeling of luxury this home deserved, while also serving as a backdrop for the beautiful surrounds and the owners' vibrant art collection which added splashes of colour where needed.
Avenue Daily
Calming colours and textures were used with great care and consideration in my Avenue Daily project to compliment this home's glorious federation architecture. From wallpaper in the powder room to curtains layered in contrastingly patterned yet similarly neutrally toned fabrics, this interior did not lack visually interesting details. The complete makeover of the home resulted in an timelessly styled space for the family to love and cherish.
Neutral Interior Pinterest Inspiration
There are so many ways neutrals can be used in interior design, so here are a handful of my favourite samples taken from Pinterest. I hope you have enjoyed this blog, let me know in the comments below.
---
Can I help you and your family by creating a home for you to love coming home to each day?
I work on a wide variety of design projects and I would love to hear about yours.
Visit my Work With Me page for more information, or to be in touch, contact me here.
---