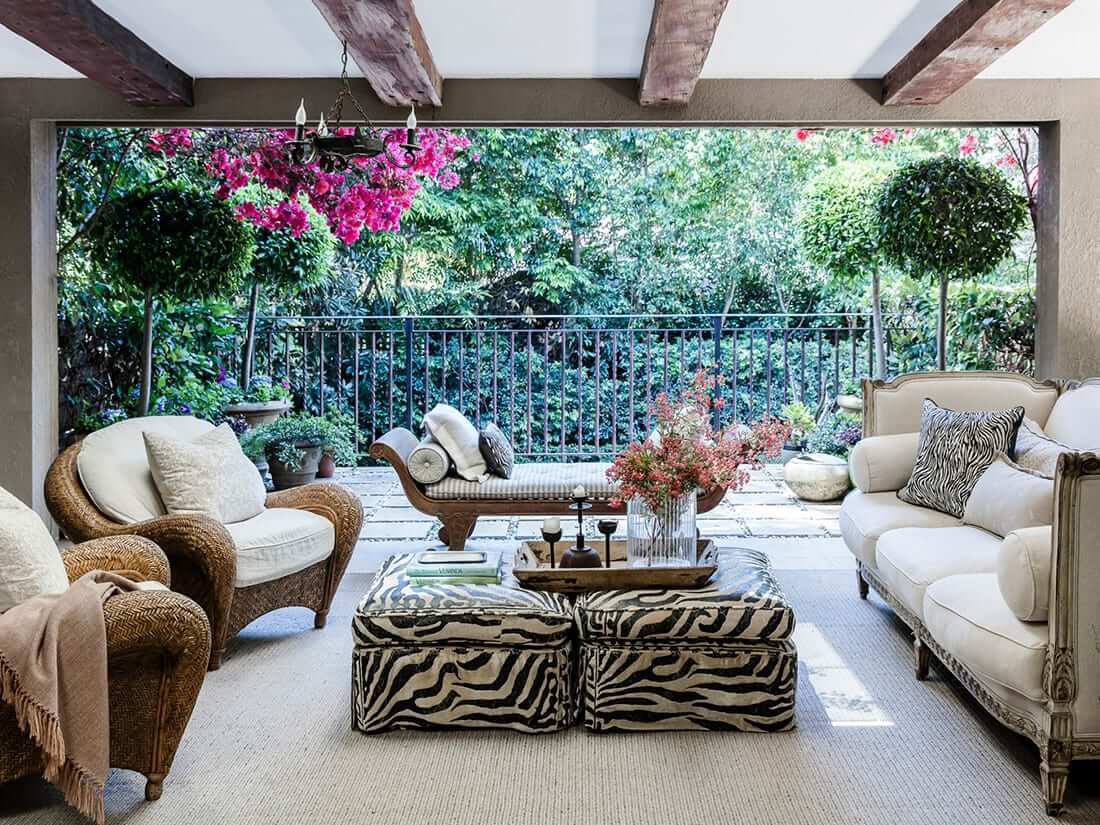 11 Jun

My interior design do's and don'ts
There are some fundamental principals of design that I apply to every project along with an experienced understanding of what can take a design and elevate it to the next level.
As an interior designer, I have some fundamental principals of design that I apply to every project. Over the years, I have developed an understanding of what it takes to design a room that will leave a lasting impression. I can implement this understanding across of all of my projects, guaranteeing outstanding results and the successful, seamless running of a project, for both my team and my clients.
I have gathered these design do's and don'ts for you for my latest blog post, I hope you enjoy…
Design do's…
1. Have an understanding of scale and proportion
This is really important and will dictate how the room will look and flow. Furniture selection, drapery, rugs and artwork should all be influenced by how the room works and the overall proportion of the space.
2. Spend time on considering how you want the room to feel and function
When commencing a project, it is important to establish how you want the room to feel, as well as the purpose of the room. A beautiful space is one thing, but it also needs to function in everyday life and give the people inhabiting it a sense of satisfaction and comfort every time they enter it.
For example, a master suite will have a different desired feel and function when compared to a family living room. This desired feel of one client's rooms and home can be completely different from another client's brief. It's about taking the time to think this out and establish a clear direction and a vision for each room, while still having a cohesive feel throughout the home.
3. Take the time to develop a lighting plan
This one is really important, lighting can again, elevate a space. Lighting design needs to be considered for optimal function, aesthetics and overall mood.
The location of ceiling lighting, pendants or chandeliers, wall sconces as well as lamps should be strategically planned out. What also needs to be developed however, and it's just as important, is the location of your switches and power points.
For more information and tips on lighting, I have a blog post that you can read click here.
4. Gather your samples and swatches and make a mood board
This is something every designer does as part of the overall design and editing process. Flooring, paint colour swatches, textiles, fabrics and any other samples such as cabinetry finishes and hardware and bathroom fixtures can be brought into your 3D mood board.
Bringing all of these together means that you can ensure that your selections are going to work well together. You can then edit and adjust as needed until you get the perfect balance of complimentary colours, textures and finishes.
Design don'ts…
1. Isolate a room and not consider the rest of the house or apartment
When designing, it is really important not to isolate an individual room or space, as flow and cohesion is really important to the overall outcome. For everything to feel like it flows and works well together, these rooms, corridors, foyers, bathrooms, stairwells etc. all need to be considered. They need to complement and work together when it comes to aesthetic, comfort and style.
2. Skimp on window coverings or carpet
Nothing can elevate a room like quality, well-fitting curtains, just like nothing can increase the comfort, luxury and aesthetics of a room like quality carpet and rugs. In the same way that quality selections can elevate a room, poor quality can really bring it down. If you are on a budget, I would avoid going for budget window coverings and carpet and reduce your spend elsewhere if possible.
3. Purchase a rug without it being the right size
It is really important when selecting and placing a rug in a space that you have worked out the furniture layout first, ascertaining what size it should be in order for it to work well within the room. A poorly installed rug can really drag a room down, so be sure that you take the correct measurements to make sure that it sits well underneath your furniture and works with the scale of the room.
4. Design an interior to match a trend, rather than compliment the architectural features of the home or build
I believe that the best interiors take advantage of and pay homage to the existing architectural elements of the home. I think there is a fine line between enhancing these features and complimenting the style of the existing house, and picking ideas from the latest trends and injecting new ideas that just won't have longevity.
5. Don't purchase on impusle
I would never recommend purchasing furniture or lighting or art on impulse, especially if you have no plan of where to place them in your home or office. Instead, I suggest sourcing pieces for the gaps in your home or office. This should be a thought-out process, ensuring that you take into consideration the scale and proportion of the room and additional purchases as mentioned above, as well as the texture, style and colour and how it will integrate into your overall design aesthetic.
6. Avoid buying copies
Although it may tempt some when it comes to buying more affordable copies of designer furniture, I would advise against it. I think you need to think of design and furniture as a long-term investment, so investing in pieces designed and built to last is very important.
A cheaper replica will likely be low in quality and not made to last the distance, which means having to find a replacement in a shorter amount of time. I believe in buying once properly.
---
I hope that this helps, if you would like some guidance or more information about working with me on your upcoming project, please do not hesitate to be in touch. You can click here to learn more about my services. I look forward to hearing from you.
---