27 May

The Importance of Local Sourcing
The Importance of Local Sourcing
In 2020 the world experienced something that we had never seen before. Borders were closed, people stayed at home, a lot of businesses (including ours) had to close their doors for a while or work from home (so many still are around the world). Now I don't want to dredge up memories of a year that a lot would rather forget, but what that year really did show everybody was the importance of local sourcing; supporting local businesses by buying local.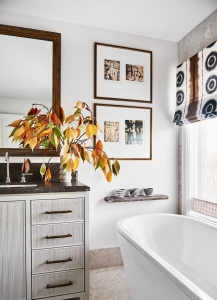 We welcomed the news, the encouragement that rippled across the nation for people to support local businesses here in Australia, investing in the economy that has had a rocky year. Because this is something that we have been doing actively for many years. 
We love supporting local artisans and are lucky that there are some incredibly talented ones out there for us to work with. From ironmongers to joiners and cabinet makers, to the painters and plaster specialists, those designing our soft furnishings, we have a wonderful pool of talented artisans to draw from for our interior design projects.
Here in Australia, there are many gifted designers that we love to work with, some we have worked with for over 25 years. The design community, along with a lot of the arts community, was hit particularly hard during the pandemic, and we feel that it's really important for us to support locally where we can. We have been fortunate enough to build strong relationships and trust within this community over the years and will continue to do so as much as possible. 
That's not to say that we don't purchase international pieces of furniture from very valued suppliers, relationships we have built up over many years,  as we do, but by supporting local trade we not only contribute to the economy here at home, but we build strong relationships and trust within our industry, which we truly value.
Buying local makes good business sense too 
Local sourcing definitely points in the right direction on the moral compass, but it also does when it comes to making good business decisions.
 Sourcing locally can significantly reduce supply chains, leading the way for a more transparent and sustainable way of doing business. Using local manufacturers provides many efficiencies, but mainly, allows us to guarantee the quality of our work. 
We will continue to work with our wonderful local artists, suppliers, artisans, manufacturers and everyone else involved in helping us to do the work that we do. And would like to take this opportunity to thank them for all of their help over the years. We hope that the emphasis on buying locally continues. 
If you'd like to know more or would like to work with us, contact us.