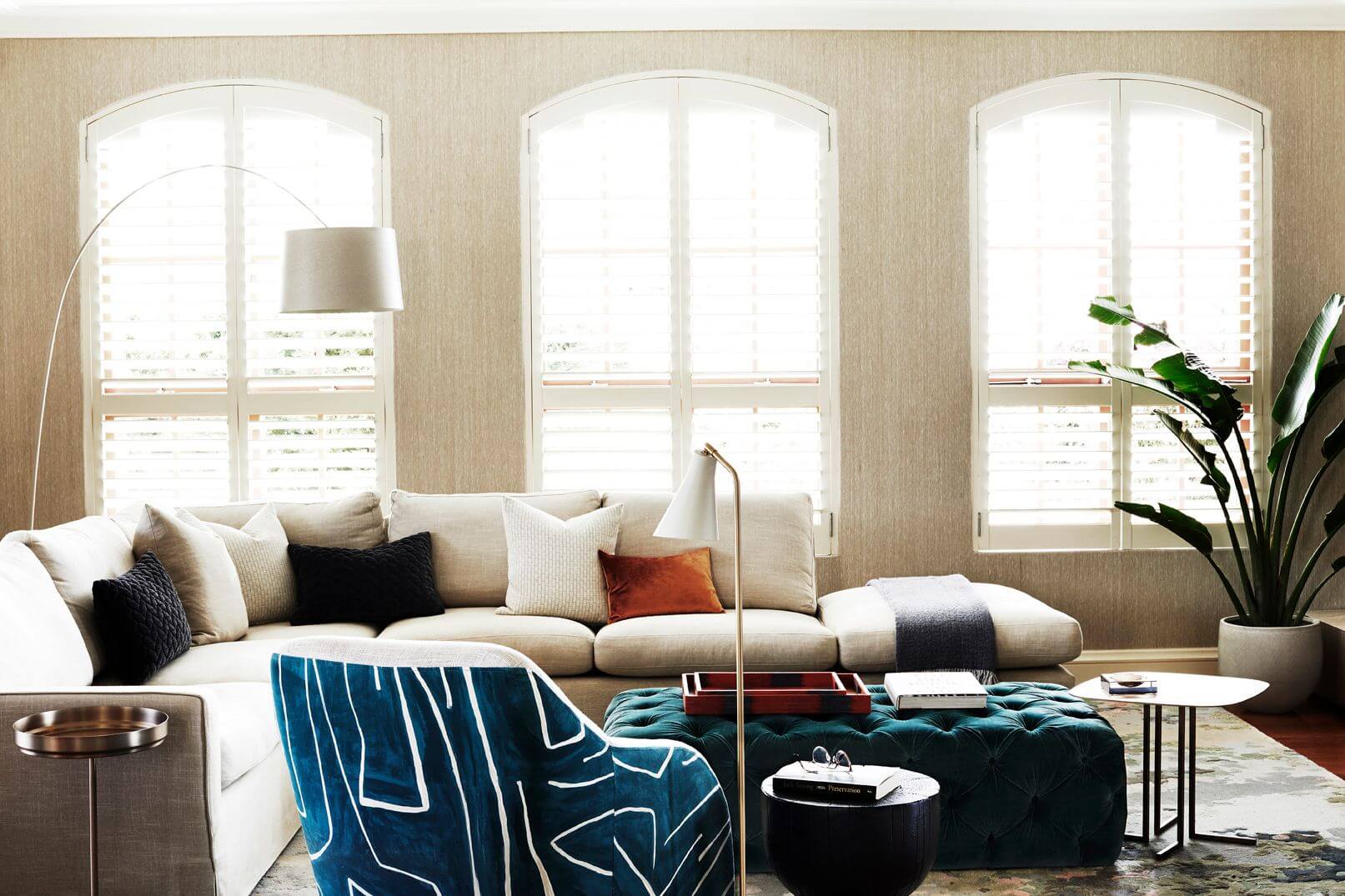 08 Jul

The light of your life
The light of your life
Winter is here once again. We are favoured all year round with sunshine in Sydney, and winter brings a beautiful golden light towards sunset before the longer dark nights begin. When we are considering the lighting design of a space, we will first take into consideration the location, allowing us to take advantage of the natural sunlight that brightens and dims each day (without the dimmer switch!). 
Taking advantage of natural daylight
Once we understand the sources of natural light within a space, it is then time to consider the function of the room itself. We design spaces that are not only aesthetically appealing, but practical to cater to the needs of the wonderful families that live in them. Let's use the kitchen as an example. 
Rooms usually have more than one purpose, in terms of lighting. A kitchen needs to be brightly lit (if you're using a large sharp knife chopping vegetables preparing dinner), with natural light during the day and then installed lighting by night. Not forgetting that once the cooking is over and the dishes have been washed, you'll probably like that brightly lit kitchen to relax into dimmer, softer lighting as you wind down at the end of the day.
Adding more natural light  
Extra windows or skylights are popular choices, pouring natural sunlight into your room during the summer months thanks to the strong west Sydney sun, while offering a softer, warm light in the cozy winter months. 
Creating mood lighting
A great way to create mood lighting is using LED strips, which can be cleverly hidden away in joinery, for example in kitchens. These strips create a wash of light, their versatility allows them to be incorporated into ceiling cornices or shelving. 
We've used the example of a kitchen, but this is true of all spaces that we design. As interior designers, lighting is one of the core elements of our process. It has the power to determine the feel of a space and everything within it. 
Task-based lighting
A great example of this is a bathroom, as things can often get tricky in there. For men it could be having a close shave, or for myself putting on makeup, good bathroom lighting is essential. Creating overall light in a bathroom, that also compliments when you are looking in the mirror, can be challenging. Overhead lights are necessary, like spotlights in doorways or showers, but they create shadows. Using light fittings around mirrors, sconces and wall fittings can all enhance the lighting of a bathroom. 
Decorative lighting
Once you've firmly established how to take advantage of natural lighting during the day, and how this lighting changes with the seasons, it's time to explore decorative lighting. Bringing everything we've looked at so far together, we can understand that decorative lighting plays a part in the practicality of lighting a space (like in a bathroom), with the ability to adapt based on purpose (like in the kitchen), whilst itself being decorative. Decorative lighting enhances spaces and can create different moods. 
Tip… Pendants over an island bench top, dining table or bedside table.

Tip… Wall sconces lining passages, complimenting a living room or a front door.
Your lighting pieces can complement your space, not only with their own aesthetics but with the addition of appropriate lighting. I personally prefer low light when task light is not needed. This inspired my love of lamps, rather than ceiling downlights. Downlights are necessary, which is why I always have dimmers installed, in my own home and for my clients.
And finally… exterior lighting
First impressions certainly do count, and the first impression anybody gets from your home will be from the exterior. More importantly, this lighting is so important for entrances like the front door, walkways around the home. Garden lighting can be used to create a unique mood in combination with the natural light of the moon. Again when considering garden lighting, plan for both decorative and practical lighting solutions that work for your lifestyle.