17 Dec

2018 wrap up

Another year is passing and again, with it swiftly coming to an end, I am reflecting with a 2018 wrap up.

I have been fortunate to have enjoyed some great highlights, both personally and professionally. I have also met and connected with some amazing people through various projects and travel.

A question for my readers… What were your own personal highlights? I would love it if you could share these with me in the comments below, also, if you enjoyed following along with me on Instagram or the blog, be sure to let me know. If there was anything you would like to hear or read from me in 2019 please feel free to share, I would love to hear from you.
Beautiful scenery from my European summer vacation- definitely a personal highlight.
MELBOURNE PROJECT
This year, we have been fortunate to work on a project down in Melbourne, with the final install happening this month, I am really excited to see it all come together, as are my clients.
The home is on two levels and has four bedrooms, two bathrooms, a powder room, entrance hall, formal living/dining, eat-in kitchen/family room.
We have worked on renovating both bathrooms and the powder room and we have painted the entire house. Designed new joinery for the living room and upstairs study area. To really freshen things up, we have re-carpeted with sisal throughout, installed all new window treatments and updated with new feature lighting. We worked on sourcing all new soft furnishings, I.E. furniture, rugs, objet, all window treatments throughout and most importantly, we were asked to select art for the house. That was a terrific experience done with art consultants Otomys from Melbourne, as well as we bought a piece independently from M Contemporary in Sydney.
Please keep an eye out on my blog and Instagram, for the professional photos from this project, we can not wait to reveal these in 2019.
STEPHANIE JOINING MARYLOU SOBEL INTERIOR DESIGN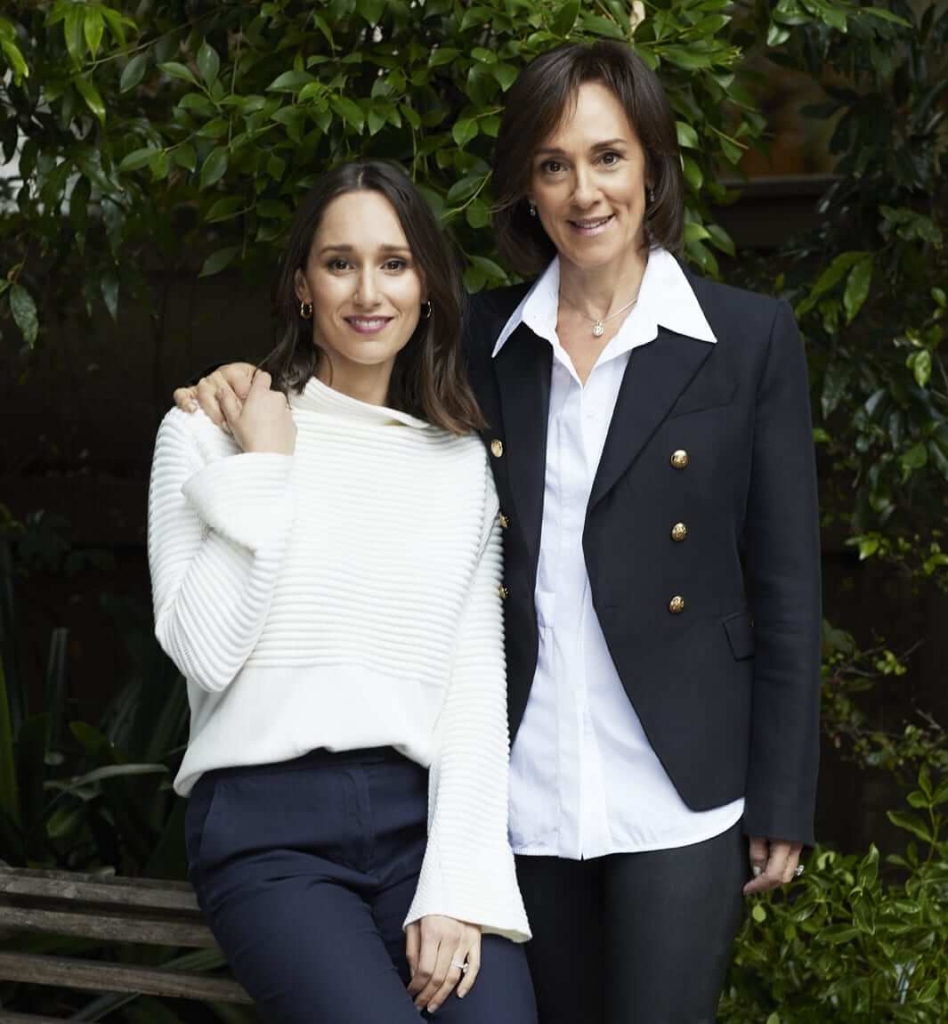 In early 2018, I had the absolute pleasure of welcoming my daughter Stephanie on board. Since then, working with Stephanie has been an amazing experience, as she is talented, organized, has great people skills, has great design skills. I have found her to be very supportive and it's made a huge difference to my working experience. As well as working with a daughter is special.
AN EXCITING PROJECT ON THE HORIZON FOR 2019
We have some exciting projects on the horizon, for 2019- I am most excited about the possibility of working with a new client in the new year. As always, starting off a new year is thrilling and I can not wait to see where the year takes us and the design studio.
EUROPEAN SUMMER
In July through to August this year, we went to Spain (Barcelona & Majorca), as well as Vienna, all for the very first time. These places were very different culturally and visually, but both very beautiful.
I absolutely love Gaudi's architecture,  one can only really appreciate it when you are there seeing with your eyes. Photographs do not do it justice. The highlight was the "Segrada Familia,' an exceptional Cathedral.
MY DAUGHTER'S PERSONAL PROJECT
My lovely daughter Cassie and Nic are expecting their first baby (girl) in February. She is our first grandchild and as you can imagine, we are very excited! Stay tuned for the happy news, I look forward to sharing this with my readers and followers.
---
Thank you for joining me on my journey and for following along this year, I really enjoy sharing my experiences, information and behind the scenes with you.
Here's to celebrating another fabulous year! Wishing all of my readers, family, friends and lovely clients a wonderful New Year- I hope 2019 brings you happiness and success, whatever that looks like for you.
Best,
Marylou and the Marylou Sobel Interior Design studio team x
---