24 May

How to select the right dining chair

Dining chairs can be a real conversation starter for your guests, a way to bring your guests together in a comfortable, stylish way to enjoy a delicious meal or even just a morning coffee and chat.

In this week's blog post, I wanted to share with my readers some of my favourite, classic and iconic dining chairs, as well as how to choose the right dining chair.
My designer tips on selecting the right chairs
Aesthetics…
Firstly, one needs to consider the space, whether it is formal or informal, such as a space in the kitchen. The aesthetics of the chair are important, they need to work in with the design and style of the room.
I love to place an antique or timber table with classical chairs that have a contemporary element like the iconic wishbone chair, as seen below from my Harbourside Living project. Or, I also love how a Ghost chair looks around an antique or oak table.
Designer Marylou Sobel, Photographer Maree Homer
Functionality…
When considering the functionality of the dining chair, the comfort level definitely needs to be considered, which includes the comfort of the seat itself, then  the seat height, the back of the seat and then the height of the seat back.
The relationship of the chairs to dining table is also very important, as you want to be comfortable and able to eat with ease when sitting at the table.
In a classical or french interior, both high backed and low back chairs work. In a contemporary interior, one would usually opt for a low-backed chair for effect.
Slipcovers are a great idea for a fully upholstered dining chair, very effective and there are endless possibilities with regard to choice of fabric and style of cover. You may already have slip covers on your chairs that you have grown a little tired of, and having new ones made is always easier and more cost effective than buying new chairs, as seen below. If the fabric is washable, then they can be removed easily and in most cases, they are machine washable or dry cleanable when in need of maintenance.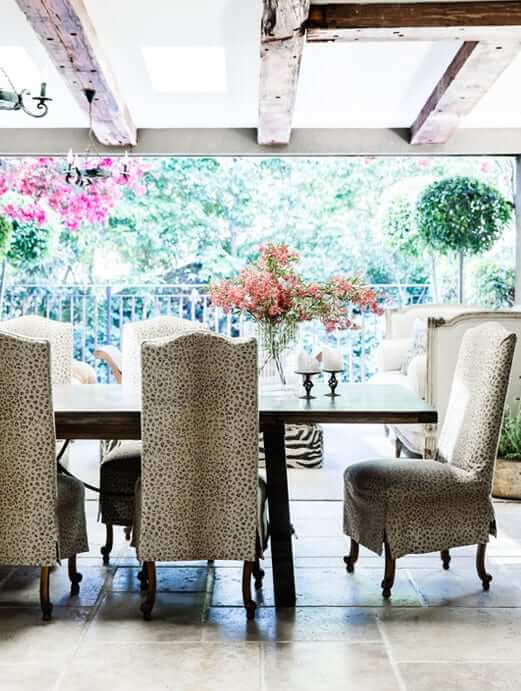 Designer Marylou Sobel, Photographer Maree Homer
The basics…
A great tip to remember is that the average height of a dining table is between 72cm-76cm, whilst the average height of a dining chair is a seat height between 40cm and 45cm.
Traditionally carvers, which are chairs with arms, were placed at the two ends of the table. It is still done today, even with modern chairs. But it is perfectly fine to have all the chairs the same. In some instances, I have used carvers all the way around a table- I have included an example of this below; chairs are outdoor and modern in design,  the table is made from aged oak. In other instances, all the chairs around a table are without arms.
Designed by Marylou Sobel, Photographed by Maree Homer
I have mixed different styles of chairs around a table as well as using different coloured fabrics on a group of dining chairs. The options are endless.
Modern or contemporary table and chairs are usually lower than the antique tables and chairs that you might source.
Some of my favourites…
The Wishbone
Designed in 1949 by Hans Wagner
The Thonet Chair
Designed by Michael Thonet in 1859
The Ghost Chair
The Louis Ghost chair by Philippe Starck
Iconic Louis XV armchair, Baroque design
Designed in 2002
The Febo Chair
Designed by Maxalto
The Valeria Chair
Designed by Andreu World
The Platner dining chair
Interior Design above by Marylou Sobel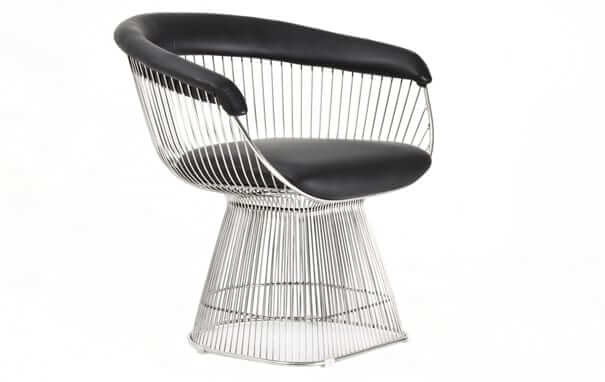 Designed in the 1960's by Warren Platner
These stunning chairs can come in different fabric and colour options.
The Elephant Chair
The Elephant Chair is Italian designed and made, by designer Michael Geldmacher.
The chair is available in a couple of different leg finishes, design options and colours.
Below are some traditional French chairs
English Regency Chair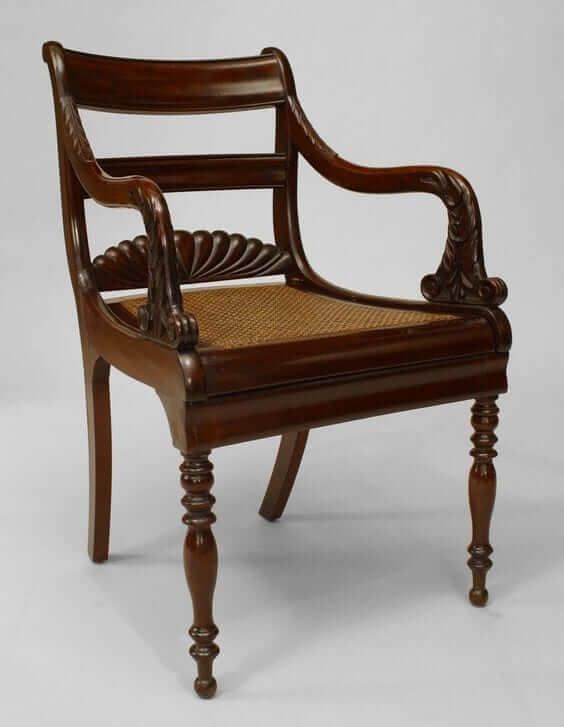 ---
Do you have a favourite, or know of an iconic chair which I didn't include?
Share your favourites with me, leave me a comment below.
---