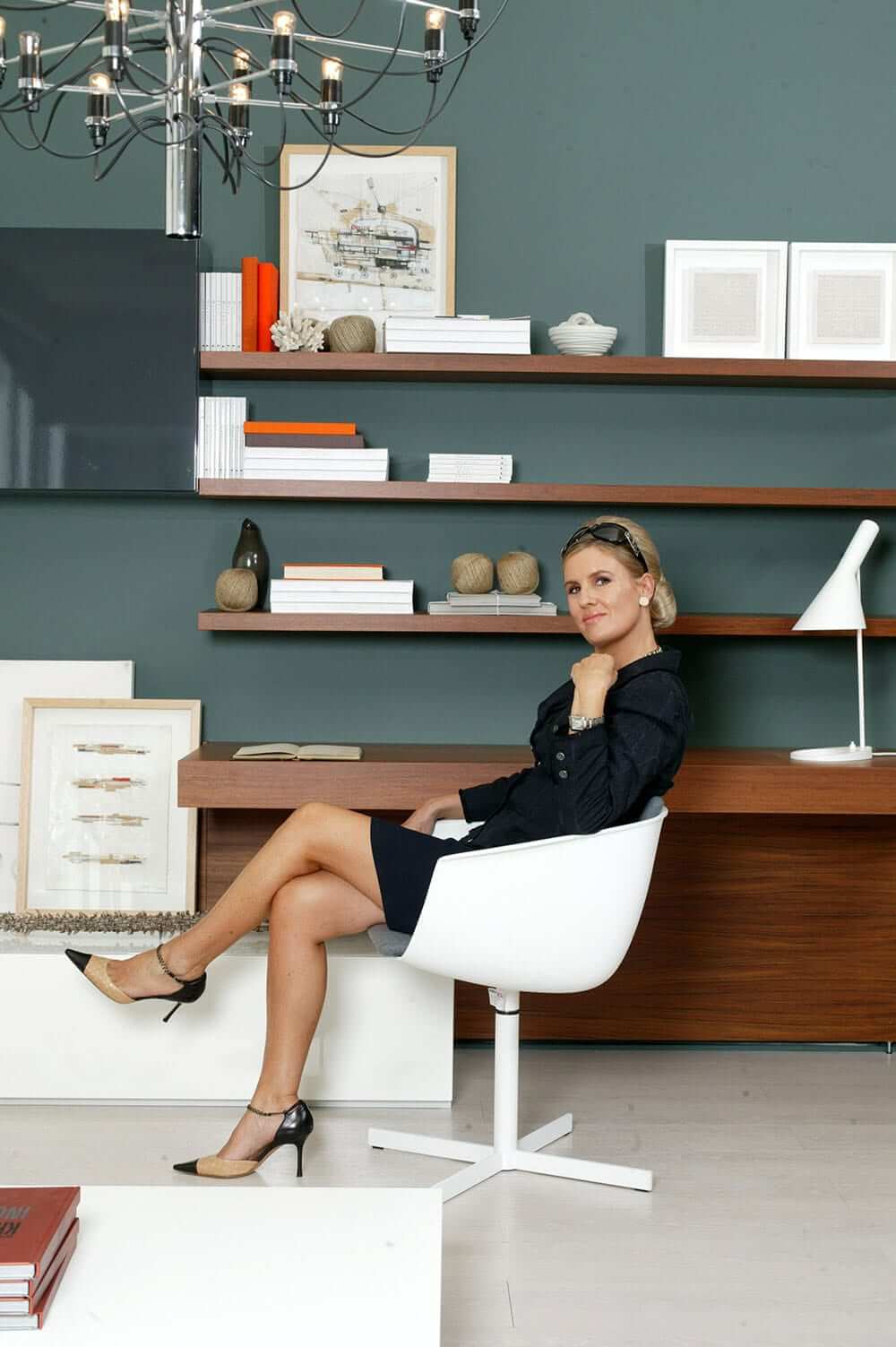 05 Nov

Influencer Interview – Melissa Penfold

I'm so honoured and delighted that I get to speak to the most amazing people at marylousobel.com.au for my Influencer interviews!  This week I chatted with one of my favourite style icons – Melissa Penfold.  I hope you enjoy getting to know this inspirational woman as much as I did!
MS | How did you get started in the design world?
MP | I was interested in style from the start. My mother and grandmother were over-the-top glamorous, with houses to match. And I saw that when people bought something new for the home they had an extra pep in their step. It gave them (and their homes) elegance and confidence. It was like magic. While at university, I did work experience with Kerry Packer at House & Garden magazine and ended up staying for more than 10 years. I did everything from styling to writing across all interior fields: bedrooms to bathrooms, furniture to lighting. And by 21 I had started my annual pilgrimage to the Milan furniture fairs. By 23 I'd worked my way up to design editor at Belle magazine where I stayed until I was headhunted by Fairfax in 1996 to help set up the Domain section in Thursday's Sydney Morning Herald, and then I was off.
MS | You are considered an authority on style and design, and have been given the title 'Queen of Style'. How does that feel? Does it put pressure on you?
MP | I never think about it. The Sydney Morning Herald coined the phrase many years ago, and it stuck like mud. I guess, I just live a certain way that's natural for me, from how I shop to how I decorate, arrange flowers, choose gifts, pour drinks, set a table. Even behave.
MS | Tell us about melissapenfold.com? How do you cultivate such good relationships with stores and design professionals?
MP | Melisspenfold.com makes great design accessible to everyone through its mix of styles, products and price-points. It is brimming with insider information on where leading designers, architects and stylists source their things and find inspiration. Plus stacks of easy updates, quick fixes and inspired ideas to help you live well and feel great at home. I've been lucky enough to work with the world's leading names in retail and design both in Australia and abroad over the past 25 years and count plenty of them as best pals. We're always at the same parties, events and trade fairs, from Sydney to Paris, Milan to New York and Los Angeles – so you get to know each other pretty well.
MS | How do you keep your finger on the pulse of style and trends?
MP | My antennae are always out. I am always looking. Even if I don't need (or buy) anything, I shop all the time. I go everywhere: high-end, bargain, online, offline. You find the best things when you're not looking for them. Shopping regularly educates you about what's out there, so you don't miss what's coming. Plus I visit all kinds of trade fairs around the world where I look at hundreds of new furniture and accessory collections, scout new trends and styles, and canvas opinions from leading names in design. It's the best way to see what we'll be coveting for our homes in the coming months but also the bigger concepts that shape the future of our living spaces.
MS | What is the key to a successful relationship with readers both in print and offline?
MP | Making good design accessible to everyone. Being as simple as possible, and helping readers figure out what it is they need and providing a solution for that.
MS | Your monthly columns in the Sydney Morning Herald and Australian House & Garden have had huge followings – how do you know what will resonate with readers?
MP | My shopping mantra is you don't need money to have style. It's about sourcing the best products and ideas. 
MS | What is your ultimate goal when you produce a book or column?
MP | Democratising good taste. A top designer might not be an option for all of us, but the paint colour they used can be. So can the table lamp, tiles, and cushions. My columns and books have helped everyone know where to go, what to buy, and how to be a smart shopper.
MS | Can you describe your personal style? And your own homes – both Sydney and the Southern Highlands – how do they express your design style?
MP | My style is about 70 per cent classic, and 30 per cent trends. I think that's the best ratio for ensuring that your house (and you) are both timeless and up-to-the-minute. My homes are always a mix of things from all times and places, from grand to simple. I buy only pieces that are well-made, do their job properly, look great and bring pleasure to everyday living. The more understated the piece, the longer it will last. I have always thought that how and where we live affects us – so I only have things I love.
MS | What are your favourite investment pieces, and conversely what cheap and cheerful pieces are too good to miss?
MP | My fave investment pieces are a great sofa, a couple of decent chairs, pretty tables, a good mirror, elegant lamps and cushions.  These are the things you take through life so they've got to be good quality, fad-free classics. There is a place for personality updates, but they need to be layered lightly on top of the foundation pieces.  New-season throws, tableware, baskets and glasses that are dead-ringers for high-end designer versions. Proof great decorating is not about spending a fortune: it's about knowing where to scrimp and where to spend and getting the mix right.
MS | Your passion for design is evident. Can you describe what else you are passionate about?
MP | Give me country, give me beach, give me family, give me home!
******
Follow Melissa on Instagram: @melissa_penfold or visit www.melissapenfold.com