17 Jan

introducing: Classic blue, the colour for 2020.

Welcome to our first blog post of the new year- 2020, we can't quite believe that we have reached another decade! We can definitely feel the possibilities and excitement that lies ahead for Marylou Sobel Interior Design and our team. For our first post of the year, we couldn't resist sharing our affinity for the PANTONE Colour Of The Year for 2020 and being classic blue, we must say that we were thrilled.

Pantone Classic Blue is elegant and classic, it can be charming and timeless, yet make an impact when used in the right way. We wanted to highlight this colour for you by sharing some delightful interiors that have used this shade of blue, we hope you enjoy!
accent chair
When Classic Blue was announced as the Colour Of The Year, we had to go back to one of our favourite projects of 2019 and share this striking accent chair, featured in the living room of Villa Vaucluse. We love this colour's ability to make a statement and add colour to an otherwise neutral space, yet remain timeless and pleasing to the eye for years to come, unlike some other bold colours that tend to tire or become outdated.
Parisian apartment
There's no secret here that we love wall panelling, paired with striking wall sconces. As seen above in this Parisian apartment, the look is taken to new heights with the accent colour being Classic Blue.
A pop of blue doesn't need to be the only feature colour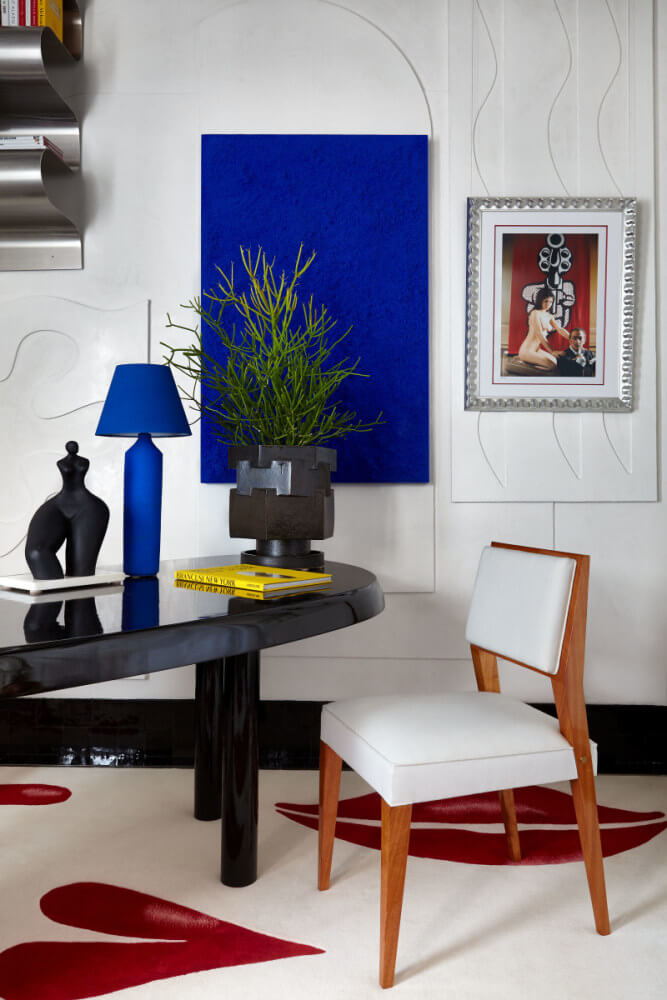 As seen here in this studio space, you can experiment with this colour by adding other bright statement colours to the palette. Start bold and pair back if needed, but don't be afraid to try. Classic Blue can provide a rich base colour and work from there.
when the wet bar is a pleasant surpise
A hidden wet bar in the classic shade of blue is a welcome surprise. This corner lures you in with a pop of blue, elevated by a sheen finish on the bespoke cabinetry.
a classic piece, in classic blue
Classic Blue is taking on a key role here with the Dutch designer Ward Winjant adding beautiful texture by using different sawing techniques on this wood grain. Bespoke cabinetry and functional design really elevates this storage cabinet for the ultimate timeless piece.
the bold and brave statement piece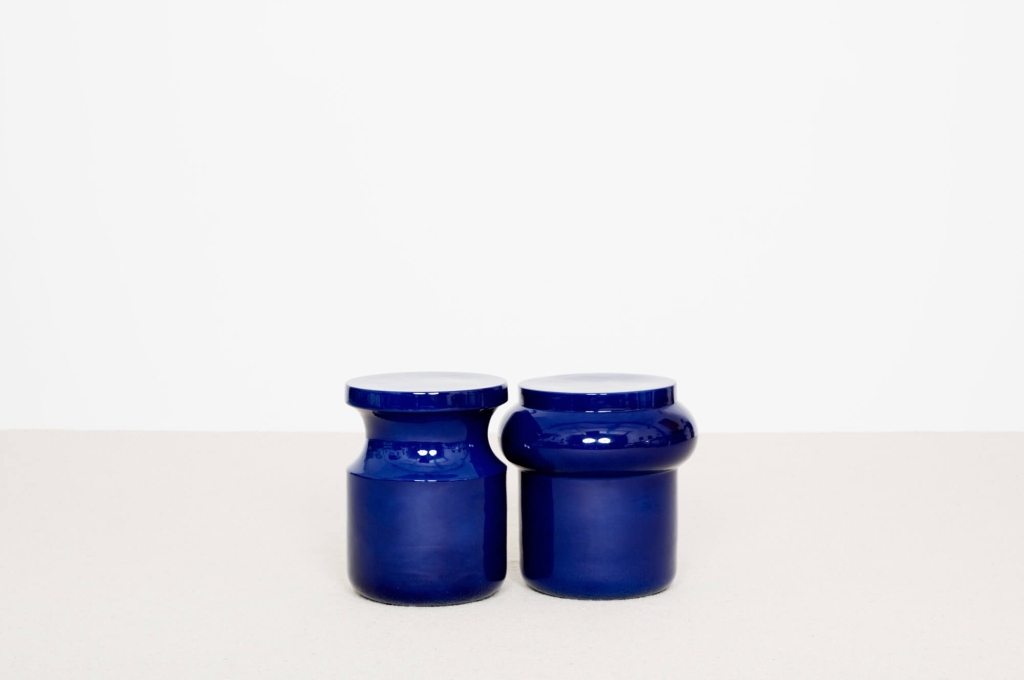 The Dot Stool by Christophe Delcourt is the perfect example of a statement piece in the colour of 2020. Would you be bold enough to make a statement that would leave a lasting impression on your guests?
---
Classic Blue- are you a fan? We would love to hear your thoughts or your favourite images in the comments below, share them with us!