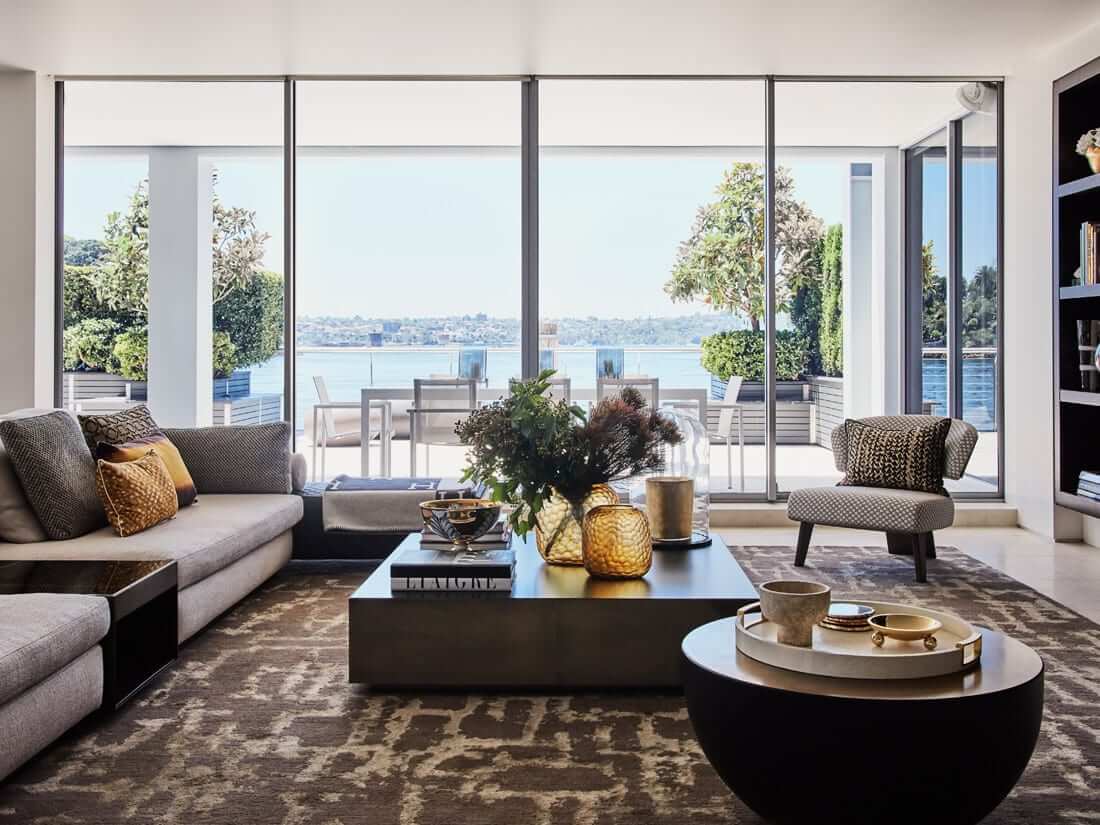 09 Apr

The 2019 Design Trends I am excited about

Is it really April already? I don't know about you, but this year has gotten off to an exciting and busy start. It seems as though 2019 is a year of dramatic transformations- I am seeing big changes and updates and it is refreshing. I feel like many people are transforming their surroundings, as well as their personal lives and what better way to take it to the next level with a renovation, redecoration or making some simple aesthetic updates around your home or office.

To inspire you, I have gathered some design trends for 2019 that I am excited about. I have seen these internationally throughout Europe on my travels and I it's wonderful that these key trends are finding their way to our Australian homes, hotels and restaurants.

I hope that you enjoy- do you have a trend that you are really liking this year? Let me know in the comments below!
PANTONE Colour Of The Year, 'Living Coral'
Always setting trends, when Pantone announces the Colour Of The Year we always know it is the start of something profound. This year the colour to watch is Living Coral- I wrote all about the announcement and shared some of my favourite interiors here.
Living Coral is a lively, cheerful colour and is definitely a bold choice- it must be done right, or it can easily go wrong when not introduced in the right proportion or medium.
Art Deco and Mid Century Modern
These interesting and iconic styles are definitely making a big comeback. From art deco's notable lines and geometric shapes to mid-century modern's retro feel, its fun to admire and enjoy the contemporary take on both of these styles.
I love the subtle introduction of these trends in commercial spaces or remodelled homes with architectural elements that are respectful to the years that they were built.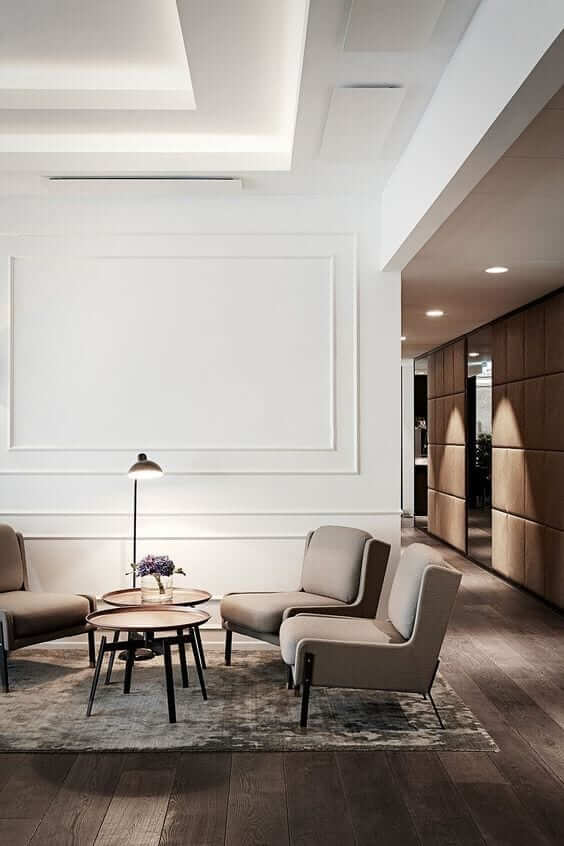 Matte Black
It may seem like a bold choice, but matte black can be used to really bring a room together. Whether it is in your furniture, paint colour selection, finishes or your cabinetry, this design trend can really elevate an interior space.
I really like seeing it in a moody bathroom, romantic bedroom or a more formal room, such as a sitting room or bar area. It can definitely create a warm and atmospheric, yet sleek and sophisticated feel.
Sustainable materials
As the awareness and affection for nurturing a more sustainable planet grows, as does the trend we are seeing for interiors designed with a focus on using sustainable materials, products and finishes.
I am really enjoying seeing the development and innovation when it comes to sustainable furniture and products on the market- it is always fun and exciting when a client has a passion for a more sustainable approach to their home.
Reclaimed wood, cork, linens and sustainably sourced woven baskets and rugs are becoming increasingly sought after- it's about creating that earthy, organic feel.
Metallic Accents
I love metallics- they elevate any space. The surface catches the light and gives a space an elegant and sometimes edgy feel.
Of an evening, it is always nice to dim the lights, light some candles and enjoy the romantic look that metallics can deliver. Metallics are also exciting and lively in a bar or restaurant interior- they are really fun to work with.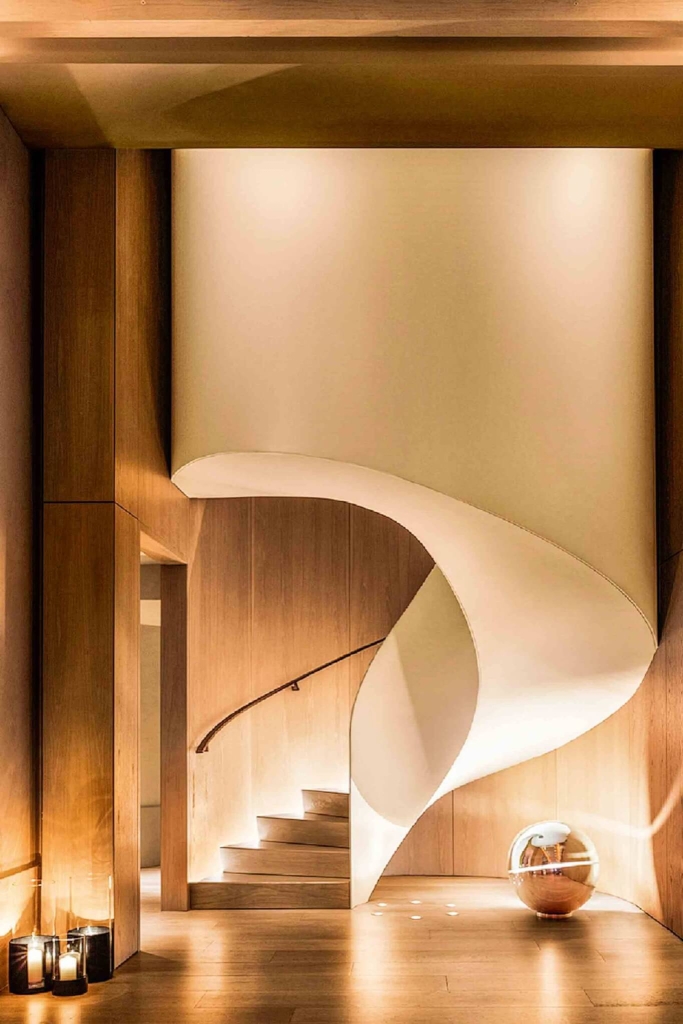 Hygge – Swedish influence
Hygge is all about comfort- creating beautiful and meaningful spaces that feel cosy and just like home. This trend continues to be a popular one and for good reason. As we approach winter here in Australia, I must say, that these spaces are looking increasingly inviting…
Indoor plants
Indoor plants have well and truly found themselves in many of our homes. Plants and greenery have been introduced into our homes in various ways over the past few decades and in 2019, it is all about creating a dramatic impact with plants.
Think cascading ferns, potted palms and indoor trees. It's bringing a little of the outdoors in- we are seeing plants used in all rooms of the house. I particularly like seeing them in the kitchen and bathroom.
---
I hope that you enjoyed my latest blog post.
Are you getting that urge to transform your interior? I would love to hear from you. Click here for more information on working together.
In the meantime, I post to Instagram daily- behind the scenes of a project from start to finish, as well as daily interior design inspiration from across the globe. My community is growing daily and I would love to connect with you there.
Click here to follow me on Instagram @marylou_sobel_interior_design
---