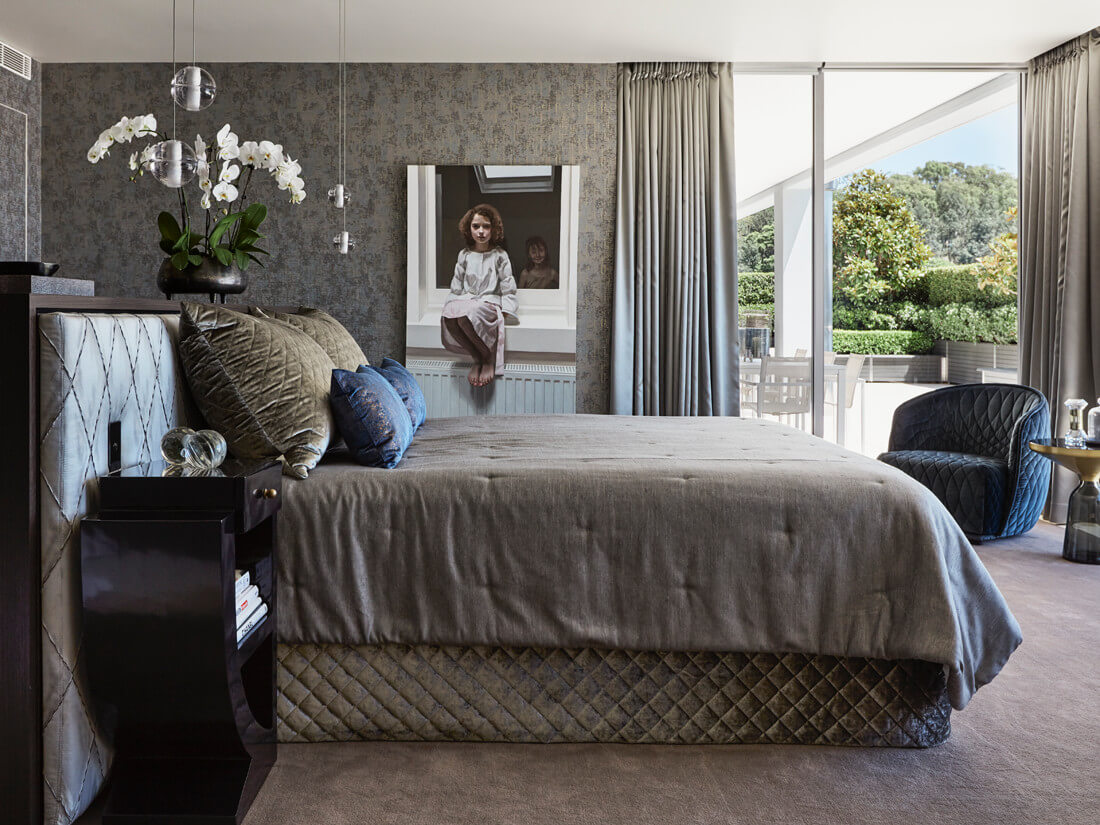 05 Feb

2020 interior design trend predictions

Here at Marylou Sobel Interior Design, we are excited for what is on the horizon for 2020. Not only for the projects that we have underway, but to see some interior design trends and new and exciting looks, products and finishes come to life.

At MSID we like to create interiors that not only exceed our client's expectations, but interiors that are unique, comfortable, and full of soul, as we cover in this recent blog post. We work to a client's brief, taking inspiration from their lifestyle, personality and unique taste and ensure that it comes together beautifully, standing the test of time.

In saying that, our team keep our fingers on the pulse when it comes to upcoming trending styles and products, so we really enjoyed putting this blog post together for you, containing what we believe we are all going to be seeing much more of in the months to come… We hope you enjoy!
unique, individual and eye-catching
A big trend that we see coming to light is a focus on one-of-a-kind or artisan made pieces that are unique and special. Think unique sculptures, treasures from travels, rare prints and fine objet that will enable people to tell their story and have their individual personality on display. As admirers of traditional European interior design, this alternative look to the overly styled, clean contemporary interiors will be refreshing to see more of.
FLORA FABRICS
With spring on the horizon for the northern atmosphere, we will begin to see an influx of new and exciting floral prints and patterns. We are excited to see some of the new season textiles and fabrics come through, featuring bold flora, with colourful blooms as the hero.
no more fear of colour
We have seen a lot of neutral palettes and a focus on texture and varying tones, but we believe it's time to celebrate with some colour. Bold colour, contemporary pinks and dusty hues will once again steal the show.
high contrast
Interiors with high contrasting designs will become more and more prevalent in interiors internationally as we enter the new decade. A fresh, modern take on a monochromatic palette will raise the bar for sophistication, as seen in the bathroom below.
Eco-friendly and sustainable
This trend appeared on our 2019 trends to watch blog post, and it's not going anywhere. Designers, builders and architects are all designing with eco-friendly and sustainable in mind. As we advance in technology and the development of materials, we are excited to see where we can take it as interior designers and the positive impact we can achieve for our clients.
In the images below, shared from recent projects completed by MSID, key furniture pieces including this Bergere chair pictured below, have been brought back to life, restoring them to their former glory. In the bathroom image, when the home was remodelled, we were able to keep the original flooring, reducing waste and materials used. The design team also sourced the older chest of draws, repurposing them into a unique vanity.
VELVET
Velvet accents will feature heavily in interiors, giving the space a luxury feel and an added layer of sophistication. We love the way that it reflects the light but also ensures that the space is comfortable and inviting.
marble and granite in bold patterns & colour
Be prepared to be lusting after spectacular instalments of granite and marble! Marble is no longer limited to just the kitchen bench- we are excited to see what is to come of this trend, with so many inspiring interiors featuring this already. It's individual and unique, like a one-of-a-kind piece of art, making it a desirable design addition for anyone designing their new space. Book-matching the slabs for the ultimate effect is also a desirable effect.
SOFT CURVES
The word 'soft furnishing' has taken on a whole new meaning… Soft, elegant lines feature in sofas and chaises, becoming an eye-catching, alluring feature of their very own.
---
Did you have a favourite trend or look on your radar? We would love to hear your thoughts on our post or what you are seeing appearing this new year. Drop us a comment below, we would love to hear from you.
---